Day 1 :
Keynote Forum
President of AIDS Society of India

Biography:
Dr. Ishwar Gilada is a medical doctor, specialized in Skin & STDs with special training in HIV management, founder of India's first private sector comprehensive HIV Care clinic; President of AIDS Society of India and is Secretary General of Peoples Health Org. (India). He was the Jt. Sec. of National AIDS Committee, Govt of India (1995-97). He was the first to raise alarm against AIDS in 1985, is known for bringing India on AIDS control map, had started India's first AIDS Clinic-1986 and has expertise in HIV care in resource-poor settings. He had trained several doctors, nurses and social workers; he was Editor-Publisher of AIDS ASIA from 1993 to 2008. He initiated, managed, supervised, evaluated over 40 HIV/AIDS projects in India, addressed over 3700 public meetings and training programs in India and abroad, has 280 scientific papers at conferences, written chapters in books on AIDS/STDs. He was consultant for American Foundation for AIDS Research (AmFAR), World Vision, USAID; has more than 65 awards to his credit including the "Outstanding Young Person of the World" –Glasgow in 1995 and Annemarie Madison Award-Germany in 1999 in Munich, Germany where he was termed as 'the Indian Machinegun against AIDS'.
Abstract:
The global AIDS Epidemic has completed 36 years of its devastating presence killing over 35 million people. Yet India has brought hope to millions, for making HIV- a chronic, manageable and affordable disorder. Last decade has witnessed astounding evolution in ART, from treating few to 'Treat-All' culminating in the WHO's 90-90-90 by 2020 target, piggybacking on India's strength.
Fixed dose combination like anti-TB treatment, invented in India made ART affordable @1% of innovators' cost, accessible– meets 80% of global ART and easier with single-dose regimen. Innovators called Indian Generics copy-cats. When 'West copies East', why apply different yardsticks? Indian pharma risked inviting litigations, circumvented patents using reverse engineering and steadily brought down cost, with 100% bio-equivalence. Cheapest FDC annual cost is down from US$ 10,439/- per patient to $69.
'Magic' cure for HIV is distant, but there are strategies and possibilities to end the epidemic. Indian ARVs are available including the newest Dolutegravir @2% of innovator's cost. For HCV cure, full course Sofosbuvir costs USD 84,000 globally, but in India its USD 1000 per patient through innovator's voluntary licenses and USD 300 by patent violator, @0.3% of International cost!
Treating HIV-HCV is a public health imperative to prevent new transmissions, morbidity and mortality and delay will have grave public health consequences. Imagine a scenario of millions of HIV-HCV infections, minus India! Millions more would have died leading African continent towards extinction! The world recognised the Indian pharma strength in saving millions for decades from range of health issues only after HIV.
Conclusion: In patents versus patients, the balance tilts towards patients to bridge the enormous gap. Its a herculean task and will only be possible by an intensive and joint efforts of all including innovators. India will continue humanitarian mission to make life saving medicines affordable and accessible.

Keynote Forum
University of Lille, France

Biography:
Catherine Mullié obtained a PhD in Microbiology and a PharmD at the University of Lille, France, in 1999. After a post-doc year at the Faculté de Medicine in Amiens (Laboratoire d'Immunologie, INSERM-EMI 0351), she was appointed as assistant professor at the Faculté de Pharmacie in Amiens in 2000 and joined the LG-2A (Laboratoire de Glycochimie des Antimicrobiens et des Agroressources, UMR 7378 CNRS) in 2008. She has been a member of the French Society for Microbiology since 2000. Her research is focused on the development of new antimicrobial and antimalarial drugs, with a special interest in efflux-mediated antibiotic resistance in Pseudomonas aeruginosa and Acinetobacter baumannii. She currently heads the French part of a bilateral project funded by France and Algeria (Partenariat Hubert Curien Tassili) on this topic.
Abstract:
Statement of the Problem: Pseudomonas aeruginosa is a Gram-negative ubiquitous microorganism found in various environmental niches as well as in human infections. It is innately resistant to a large number of commercially available antibiotics and has acquired a wide array of resistance mechanisms, tremendously complicating the clinical handling of P. aeruginosa infections. Antibiotic resistance can be mediated by several molecular mechanisms, one of them being the efflux of antibiotics from the bacterium through efflux pumps. In P. aeruginosa, antibiotic efflux is mainly mediated by pumps belonging to the Resistance-Nodulation-Division family: MexAB-OprM, MexCD-OprJ, MexEF-OprN and MexXY-OprM. This work aimed to compare their expression in environmental and clinical strains of P. aeruginosa from Algeria and France either resistant or susceptible to fluoroquinolones to evaluate whether expression patterns would vary according to the sample origin and/or country.
Material & Methods: Clinical strains were collected from Amiens & Lille hospitals for France and Saida hospital for Algeria. Environmental strains were mostly isolated from water samples. Susceptibility to ciprofloxacin was evaluated by E-test and the broth microdilution method with and without an efflux inhibitor. Efflux pumps expression was then measured through a qRT-PCR experiment, using mexB, mexD, mexF and mexY as target genes.
Findings: 149 clinical and 30 environmental P. aeruginosa strains were included. According to EUCAST breakpoints, 29.8% and 11.1% of French and Algerian clinical strains were resistant to ciprofloxacin, respectively. None of the environmental strains were resistant to ciprofloxacin. Analysis of qRT-PCR data showed that mexY expression was significantly increased in a majority of ciprofloxacin-resistant clinical strains while mexA was decreased.
Conclusion & Significance: This study showed that ciprofloxacin-resistant strains were more common in clinical P. aeruginosa isolates than in environmental one. The design of efflux inhibitors targeting MexXY-OprM efflux pump could therefore be of use to restore the activity of known antibiotics.
Keynote Forum
Sanjay Gandhi Post-graduate Institute of Medical Sciences, India.

Biography:
Professor Janak Kishore is Chief of Serology and Molecular Virology in the department of Microbiology, Sanjay Gandhi Post-graduate Institute of Medical Sciences, India. He was Associate Editor Indian Journal of Virology, member National Academy Medical Sciences, American societies and Fellow of JICA, Japan. His passion is on healing and minimising human sufferings; on unveiling emerging viral infections and finding aetiologies in viral epidemics and in investigating undiagnosed/missed clinical infections so that appropriate treatment is given and life is saved. Dr. Kishore taught for over 30 yrs with pioneer work on parvovirus B19, developed in-house molecular techniques and published three novel clinical associations besides finding novel oncolytic property of B19. He also worked on cytomegalovirus, enteroviral haemorrhagic conjunctivitis, rubella. Dr Kishore published over 50 papers, served as reviewer for reputed journals, organized conferences, Chaired sessions and frequently invited to speak at international conferences.
Abstract:
Parvovirus B19 (B19) causes myriads of clinical diseases depending hosts immunological and haematological status. Still most B19 infections underdiagnosed and seldom treated and largely ignored due to undefined clinical impact and its sinister complications besides limited diagnostic facilities and high cost of treatment by I.V.I.G. and even lack of awareness in clinicians of all varied spectrum of B19 clinical manifestations are additional riders. Cryptically, B19 causes significant morbidity/mortality and remains unrecognized global health problem. To unveil, we developed in-house diagnostic tools like DNA extraction from serum samples, PCR, nested-PCR, IgM ELISA and IgG ELISA for specific detection of B19 DNA and IgM antibodies to determine cases with acute infections and past infection. Then we determined B19 seroprevalence among 1000 voluntary blood donors and found 39.9% to be seropositive. Now this means that remaining 60% of Indians population and similarly half of world adult population are at risk of acquiring B19 infections. We reported B19 cases ending fatally with pure red cell aplasia, anaemia/thrombocytopenia with hepatitis and hemophagocytic syndrome. We detected B19 infections in 27.5% juvenile rheumatoid arthropathy (n=69), 19.8% recurrent aborters (n=116) in contrast to 11% of 136 pregnant-women and 5% of 120 non-pregnant women; another report found B19 in 60% high-risk pregnant women (n=60), 17.1% paediatric haematological malignancies (n=35), 41% beta-thalassemia major (n=90) besides transmission through donor units. Our novel clinical associations of B19 included cases of amegakaryocytic thrombocytopenia, myositis, non-occlusive ischemic gangrene of stomach/bowel besides novel oncolytic property of B19. Cumulatively our data found 21.2% (135 of 639 cases) B19 infected patients. B19 primarly recognized as tropic for erythroid progenitors due to binding to Gb4Cer and α5β1 integrins receptors. This first review highlights recent data by which B19 is actually causing non-erythroid and multi tissue or multiorgan disease owing to ability of B19 binding to multiple glycosphingolipids distributed widely; additionally B19 can infect vascular endothelial cells that lines all blood vessels hence can affect major organs by causing endothelilitis and vasculitic injuries. Cytotoxicity, nuclease, helicase, gene transactivation by B19 NS1, antibody-dependent enhancement are basic mechanisms. Hence B19 infections should be investigated recognised, treated besides efforts on B19 vaccine.
Track 1:Viral Infectious Diseases
Track 2:Bacterial Infectious Diseases
Track 3:New Antiviral, Antibacterial and Antifungal Agents
Track 4:Bacterial Susceptibility & Resistance
Track 5:Nosocomial Infections
Track 6:Vaccines
Track 7:Respiratory Diseases
Track 8:Protozoal Diseases
Track 9:Infectious Disease Epidemiology
Track 10:Emerging Infectious Diseases
Track 11:Infectious Diseases in Asia
Location: Paris, France
Session Introduction
Institut de Recherche Biomédicale des Armées (IRBA), France

Biography:
Dr. Arnaud AVRIL works for the French Armed Forces Biomedical Research Institute (IRBA), based in Paris area. He has a master degree in genetic and immunology from Lyon University (France) and a PhD in biotechnology applied to antibodies from the Grenoble-Alpes University (France). He is the head of a team specialized in the research, development and engineering of recombinant antibodies against rare diseases for biodefense. He developed germline-humanized recombinant antibodies starting from non-human primates immunized with non-toxic antigens. He contributed to the development of several antibodies neutralizing botulinum neurotoxins, anthrax, ricin and orthopoxviruses. He also contributed to the development immuno-diagnostic assays for the rapid, convenient and cheap detection of biological agents, for armed forces, medical staff and first responders. He is involved as an expert on the clinical development of a recombinant antibody for anthrax therapy.
Abstract:
Botulism is a naturally occurring disease, mainly caused by the ingestion of food contaminated by one of the 7 serotypes (A to G) of botulinum neurotoxins (BoNTs). BoNT/A is the most lethal biological substance currently known, with a human 50 % lethal dose estimated at 1 ng.kg-1, and they are classified among the 6 major biological warfare agents. AntiBotABE (www.antibotabe.com), a European Framework 7 funded project aimed to develop 6 humanized IgGs, neutralizing BoNT serotypes A, B and E by targeting their heavy (HC) and light chains (LC). Six macaques were immunized with the recombinant LC or HC of BoNT/A, B or E, and their corresponding immune libraries were generated and screened by phage-display. After each panning, the most reactive scFv were isolated and their affinity measured. Inhibition or neutralization capacities were determined in vitro (SNAP25 or VAMP2 endopeptidasic assay) or ex vivo (mouse phrenic nerve-diaphragm assay). Neutralizing scFvs were identified for 5 of the 6 antigens. For each of the 5 libraries, the most efficient scFv was germline-humanized and expressed as full-length IgG. In the mouse bioassays, 3/5 IgGs alone and all IgGs in pairs, protected mice from paralysis or death after a challenge with the respective BoNT serotype. 1–5Antibodies isolated during this project are potential lead candidates for further clinical development and we are looking for clinical development opportunity.
University of São Paulo, Washington USA

Biography:
Fernanda de Freitas Anibal had her PhD from University of São Paulo, Brazil in Basic and Applied Immunology. She is a Principal Investigator at Laboratory of Inflammation and Infectious Diseases (Federal University of São Carlos) seeks new tools for the treatment, prevention and diagnostics for infectious diseases. Currently, they are working with two plants and six enzymes and their effects against schistosomiasis mansoni, leishmaniasis and toxocariasis, about the treatment of the infectious diseases. Their group studies effects of plants (extracts) and their isolated fractions in order to evaluate the anti-parasitic and anti- inflammatory effects and for infectious disease prevention, moreover have been working on the evaluation of the proteins of the parasite that has been potential to induce immune responses that decrease the parasite burden.
Abstract:
Schistosomiasis is a chronic parasitic disease promoted by the parasite of the genus Schistosoma, and Praziquantel (PZQ) is the only drug recommended by the World Health Organization, but there are reports of resistance, suggesting the importance of studying new compounds to treat this disease. In this work we investigate the immunomodulatory and antiparasitic effects of Mentaliv (Apsen), from Mentha piperita L. during murine infection by S. mansoni (Sm). Experimental groups: Balb/c females, (I) C, uninfected, (II) SM, infected without treatment, (III) Mentha 15 (50mg/kg) infected with Sm (80 cercariae/animal) (IV) Mentha 60 (50 mg/kg), infected and treated daily for 60 days and (V) PZQ, infected and treated with single dose (400mg/kg) at the 43rd day after infection. The cell profile in the blood and serum IL-4 and IL-10 cytokines were analyzed. And the antiparasitic effect on egg count in the liver, intestine and granulomas, and comet assay for DNA modifications in worms recovered after treatments. Mentaliv phytotherapy has immunomodulatory and antiparasitic effects during murine infection of experimental schistosomiasis, by reducing serum levels of IL-4 and IL-10, and indirectly modulating negatively the blood eosinophils in the Mentha 60 group. In addition, there is an antiparasitic effect in these animals of the Mentha 60 group where there is a reduction in the number of eggs in the liver, intestine and in the hepatic granulomas. However, the absence of the genotoxic effect on Sm, suggests that other structures of the parasite other than DNA are being altered and thus contributing to the reduction of parasitic load. Thus, it is suggested that menthol and menton may be the main components of Mentha piperita L. with antiparasitic effect in this model.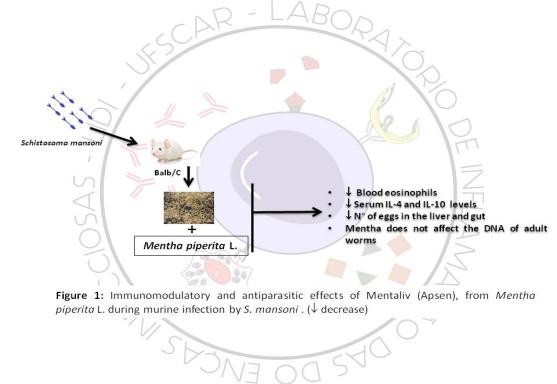 Charles University, czech republic

Biography:
Tereza Jancuskova graduated from the Faculty of Science, Charles University in Prague, Czech Republic in 2008. She continued her PhD. studies at the Third Medical Faculty, Charles University in Prague, specializing in genetics, molecular biology and virology. She received her PhD. degree in 2015. Tereza Jancuskova has extensive expertise in molecular hemato-oncology and molecular genetics, both in human and veterinary medicine.
Abstract:
Molecular microbiology is a novel concept that opens up fascinating possibilities in the pathogen detection. Many microorganisms are fastidious or uncultivatable; their cultivation time is unacceptably long; are of high epidemiological importance; or require sophisticated cultivation conditions. Molecular techniques allow for quantitative detection of microorganisms based solely on the presence of their unique DNA or RNA sequences. Molecular microbiology enables to identify causative infectious agents even in those situations when standard cultivation-based microbiology fails.
Since 2006, we have developed over 500 single and multiplex quantitative Real-Time PCR assays to detect pathogenic and opportunistic infectious agents relevant for both human and veterinary clinical settings. We have implemented pandetection approach to detect bacteria and fungi based on Sanger sequencing. For the most challenging biological samples (gut microbiome) we have also developed a pandetection strategy based on Next Generation Sequencing (NGS). Using this combined approach, we are able to identify microbial agents with the widest detection range possible (pandetection), quantify the load of individual microorganisms in the sample and provide the clinician with the result within hours (Real-Time PCR), or 2-3 days maximum (Sanger sequencing or NGS).
Over the past 10 years we have diagnosed more than 30,000 biological samples, originating from both human and veterinary patients. They covered hyperacute clinical settings (sepsis), chronic and underdiagnosed diseases, and emerging zoonoses (our finding of a novel zoonotic agent Candidatus Neoehrlichia Mikurensis, transmissible by a tick bite, with unexpected Central and Western European geographic occurrence).
Mutah university, Jordhan

Biography:
Dr.Omar Ali Dahoud Nafi Pediatric neurologist Associated professor of pediatrics Place and D.O.B.: Naur ,Jordan 1953 Male , Jordanian , Married Mutah University- College of medicine - Pediatrics department
MBBS in medicine 1980 from Cordoba University – Spain 2- -Jordainan board in pediatric 1986 3- training in pediatric neurology in Dublin – Ireland 1997 4--(MRCP) Membership of royal collage of physician of Ireland in pediatric 2000
Abstract:
Introduction: The aim of this study was to describe the epidemiological patterns of Mediterranean spotted fever (MSF) as well as its treatment and outcomes in children in south Jordan.
Methodology: We conducted a retrospective observational study from June 2013 to December 2015. Data regarding demographics, clinical presentation, laboratory findings, treatment, and outcomes were collected.
Results: Thirty-five male and 20 female patients (mean age: 6 years ± 3.6) were included. The incidence of MSF was 7.9 cases per 100,000 inhabitants/year; MSF affected 89% of individuals in the summer, 74.5% of those living in a rural area with tent housing, and 100% of those who had contact with animals. All cases presented with fever, and 94.5% had a skin rash. Serological tests were positive in 87.2% of cases, and Rickettsia conorii (the Moroccan strain) was present in all positive cases. All cases had thrombocytopenia, but none had leukocytosis. Hyponatremia was present in 71% of cases, and 49%, 61.8%, and 72.7% had increased urea, alanine transaminase, and aspartate aminotransferase levels, respectively. Doxycycline was administered to all patients, with a cure rate of 96.4% and mortality rate of 3.6%.
Conclusions: MSF caused by R. conorii (the Moroccan strain) is prevalent in Jordan, and contact with animals is a common route of transmission. The patients' responses to doxycycline were excellent. A high index of suspicion, an early diagnosis, and specific
Murdoch University, Australia

Biography:
Ali has worked as a head of the investigation team for communicable disease in Thi-Qar Public Health Division, Ministry of Health, Iraq. Ali was graduated with a Bachelor in Veterinary Medicine in 2003 and an MSc. in Zoonotic disease in 2010 from Baghdad University, Iraq. Currently, Ali is a PhD student in epidemiology and infectious diseases. His PhD research is about investigating the transmission routes of community-acquired Salmonella infection in Iraq. Ali collected human and foods samples from Iraq. Ribotypes of interest will undergo whole-genome sequencing (WGS) to determine the genotypic diversity and correlation between Salmonella isolates from human diarrhea and foods. Ali also conducted two surveys to determine the risk factors of diarrhea illness and Salmonella infection among children under five years. His research will provide a better understanding of the mode of transmission of Salmonella spp from food sources to cause infections in humans.
Abstract:
Statement of the Problem: Salmonellosis is one of the most common bacterial diarrheal illnesses among children and poses a significant public health burden worldwide; despite this fact, data on non-typhoidal Salmonella spp in Iraq are limited. The current study therefore aimed to determine the prevalence, clinical presentation, serotype and antimicrobial resistance profiles, and risk factors associated with Salmonella infection in children in Thi-Qar province, south-eastern Iraq. Methodology & Theoretical Orientation: This hospital-based cross-sectional study among children aged less than 5 years presenting with diarrhoea at paediatrics hospitals. Stool samples were identified using conventional and molecular methods. Antimicrobial susceptibility testing was performed using disk diffusion method. The associations between stool-culture positivity for Salmonella spp. and risk factors were assessed by Odds Ratio (OR), and 95% Confidence Intervals (CIs) was considered significant at P-value ≤ 0.05. Findings: From 320 diarrhea cases enrolled between March and August 2016, 33 (10.3%) diarrhea cases were stool culture-positive for non-typhoidal Salmonella. Resistance was most commonly detected against tetracycline (78.8%), azithromycin (66.7%), and ciprofloxacin (60.6%). The multivariable logistic regression analysis indicated that higher odd of Salmonella infection in children from household associated with untreated water (pipe water) (OR= 4.7 (95% CI: 1.6, 13.9), exposure to domestic animals (OR= 10.5; 95% CI: 3.8, 28.4) and low education level of the caregiver (OR= 3.9; 95% CI: 1.0, 6.4). Lower odd of Salmonella infection were associated with children exclusively breastfed (OR= 0.4; 95% CI: 0.1, 0.9) and caregiver those always washing hands after cleaning child defecation (95% CI: 0.1, 0.7). Conclusion & Significance: Our findings indicate that Salmonella is an important cause of children diarrhea in this setting. This work provides local, specific epidemiological data which are crucial to understand and combat pediatric diarrhea in Iraq.
Alexandria University, Egypt

Biography:
Maha Gaafar has her expertise in diagnosis of different parasitic infections in various samples; blood, stool, urine and aspirates using novel and rapid techniques as enzymatic assays and real-time PCR. Her trials in treatment of the most common infectious diseases based on the use of new and safe lines of treatment as herbal treatment as well as the use of nanoparticles either natural or metal as anti-parasitic agents.
Abstract:
Toxoplasmosis is a worldwide infection caused by obligate intracellular protozoan parasite which is Toxoplasma gondii. Chitosan and silver nanoparticles were synthesized to be evaluated singly or combined for their antitoxoplasma effects as prophylaxis and as treatment in the experimental animals. Results were assessed through studying the parasite density, studying the ultrastructural parasite changes and estimation of serum gamma interferon. Weight of tissue silver was assessed in different organs. Results showed that silver nanoparticles used singly or combined with chitosan have promising antitoxoplasma potentials. The animals that received these compounds showed statistically significant decrease in the mean number of the parasite count in the liver and the spleen, when compared to the corresponding control group. Light microscopic examination of the peritoneal exudates of animals receiving these compounds showed stoppage of movement and deformity in shape of the tachyzoites, whereas, by Scanning Electron microscope, the organisms were mutilated. Moreover, gamma interferon was increased in the serum of animals receiving these compounds. All values of silver detected in different tissues were within the safe range. Thus, these nanoparticles proved their effectiveness against the experimental Toxoplasma infection.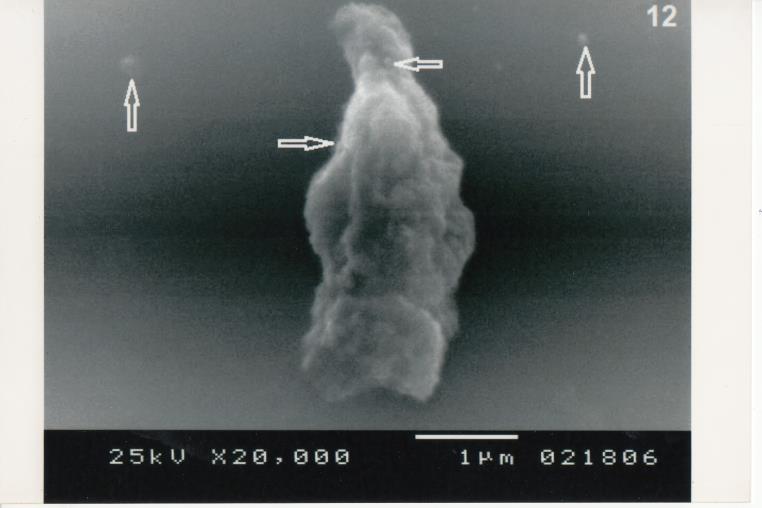 Universities of New South Wales, Australia

Biography:
Dr. Philip NORRIE MBBS,MA,MSc,MSocSc[Hons],PhD,MD,MPhil[cand] is a family physician from Sydney, Australia whose main interest is medical history. This medical history interest is in two parts. Firstly in the history of wine as a medicine for the past 5,000 years which was the topic of his PhD. After this Dr. Norrie developed the world's first fully Resveratrol Enhanced Wine [REW]. The second interest is the role of infectious disease in the demise of ancient civilizations, which was the basis of his MD thesis and his current M.Phil thesis. Dr. Norrie is a Conjoint Senior Lecturer at the Faculty of Medicine at the Universities of New South Wales and Newcastle in Australia; as well as being an Affiliate in Medical History at the University of Montana,USA, an Adjunct in the National Institute of Complementary Medicine at the Western Sydney University [relating to REW]and the Vice Chairman of the Medical Advisory Committee at the Northern Cancer Institute in Sydney.
Abstract:
"Historians find war exciting and pestilence dull; they exaggerate the effects of the former and play down the latter." (Grove and Rackham 2001)
When one thinks of ancient history one thinks of ancient historians and archaeologists; one does not think of medical historians. But one should because most major changes in the ancient world were precipitated by an infectious disease epidemic of some kind. It is very naïve of ancient historians not to factor in the possibility that an infectious disease epidemic ended the civilization they are studying because it would have been a daily struggle NOT to die from an infectious disease in the ancient world. Hence the possibility of an infectious disease epidemic is the FIRST thing ancient historians should eliminate during their research.
This lecture will discuss the possibility of such an occurrence happening firstly in Sumer c.2000 BCE, the site of the world's first cities (1), followed by the Indus Valley Civilization c.1900 - 1350 BCE (2), Pharaonic Egypt during the 18th Dynasty c.1350 BCE (3) (4), Haft Tappeh in Elam c.1350 BCE (5),then the end of the Hittite Empire c.1200 BCE (6) and finally the end of the Bronze Age in the Near East c.1200 BCE (7).
This hypothesis challenges the current ancient history theories for the end of these civilizations and will upset ancient historians trained in the arts and not trained in using the medical model; which unfortunately is the vast majority. Infectious diseases such as influenza, measles, polio, tuberculosis, dysentery, malaria, typhoid, leprosy and finally the "big two" infectious disease epidemics namely smallpox and plague; decimated the ancient world.

Biography:
Sudhanshu Abhishek has evolved from his biotechnological skills and with post-graduation in Human Genetics, to understand the infectious disease-like, Tuberculosis (TB). During his mid-tenure of PhD thesis, he was selected for NIH-FOGARTY Fellowships (USA), to be trained on microarray technology at NYU School Medicine, NY, USA. His keen evaluation and interest to understand the host-pathogen interaction has opened new avenues of research in intraocular TB through the models (animal and cell line), with a goal to understand the pathogenesis and early diagnosis of intraocular TB, which may lead to better therapeutics. He has grown well from his 6 years of pre-doctoral training in this field through his continuous research, actively participating in teaching program of the department.
Abstract:
Statement of the Problem: Intraocular tuberculosis (IOTB), one of the extrapulmonary form of tuberculosis (TB), is a significant cause of inflammation and visual morbidity in TB endemic countries. Studies on IOTB are extremely challenging due to lack of appropriate human IOTB specimens, hence animal models of IOTB are required. Methodology & Theoretical Orientation: In the present study, a mouse model of IOTB was established by infecting the animals with Mycobacterium tuberculosis (M. tb; H37Rv) via intravenous (i.v.) route. Bacteriological evidence, histopathological changes and whole genome microarray study was done to identify the M. tb transcriptional signatures in mouse eye. Findings: At 45 days, post-infection (dpi), M. tb bacilli were observed in the eyes of 5 out of 12 (45%) M. tb challenged mice, whereas all the 12 animals showed positivity for M. tb RNA. Apart, histopathology of one CFU positive eye demonstrated intraretinal granuloma and moderate tissue damage in comparison to CFU negative eye that showed mild disease condition with no granuloma. Mycobacterium tuberculosis transcriptome analysis through microarray platform in the infected eyes, showed upregulation (≥ 1.5-fold) of 12 M. tb genes, where top three upregulated transcripts included Rv0962c, Rv2612, and Rv0984. Real-time validation of these top three genes showed an average of 7.40, 4.13 and 3.47 Log2 fold upregulation (p<0.05), respectively. Conclusion & Significance: Although, ocular bacterial load was low, but detection of M. tb RNA with undetectable tubercle bacilli in the animals confirmed the paucibacillary nature of IOTB developed under experimental conditions, similar to that observed in human IOTB patients. Upregulation of mycobacterial genes, suggest that the adaptation of M. tb in ocular environment, an immune-privileged site, may be associated with enhanced transcription of genes whose products are required for virulence and survival in intraocular environment. These genes/gene products could be important candidates for understanding the pathogenesis as well as development of new diagnostics/therapeutics for IOTB.
National Institute of Hygiene, Morocco

Biography:
Horia RADID possess laboratory experiments in the microbiology and genomic biology, medical, bacteriological and microbiological of food, water and food hygiene analysis. The objective of this work is to evaluate the microbiological quality of foods and food hygiene in order to raise the consumer awareness and to establish in the whole country a successful information system for the investigation and the monitoring of the diseases
Abstract:
Among the most popular origins of diseases that have relation with feeding, we find, the perishable commodities and particularly the milk and its products especially during the very hot summer days. The matched methods for conservation of milk and the hygiene measures had never been respected.
The objective of this study allows estimating the microbiological quality of raw cow's milk of 120 taken samples, at Salé, from four farms, four peddlers and four dairies during spring 2013.In all the samples that we analyzed, we looked for many micro-organisms, like the total aerobic mesophilic flora, the total coliforms and fecal coliforms, Escherichia coli, Staphylococcus aureus, Streptococcus β-hemolyticus, listeria Monocytogenes, Salmonella and Brucella abortus. The synthesis of the obtained global results during the microbiological tests of the cow's raw milk which is collected from farms, peddlers and dairies, doesn't show any specific fluctuations during all the way long of the trial period. Indeed, it doesn't matter if the raw milk has been collected from a farm, peddler or a dairy; the microbiological quality test is always the same whether it is qualitatively or quantitatively. It is then necessary to create some effective control measures, in order to protect the health of the consumer. For the best milk quality, the dairy farmers must submit the most efficient hygienic methods.