Day 2 :
Keynote Forum
Paris University, Bichat Claude-Bernard- Hospital, France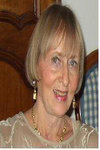 Biography:
Eugénie Bergogne-Bérézin is Professor of Clinical Microbiology at the University Paris 7. She is Doctor in Medicine (MD and PhD), specialized in Microbiology-Infectious Diseases. She has developed.several fields of Research: 1-Acinetobacter spp as a nosocomial pathogen (epidemiology, resistance, infections); 2-Pharmacology of antibiotics tissue and body fluid distribution Pharmacodynamics of Antibiotics -3 Intestinal microbial Ecology, jejunal flora, bacterial adhesion to intestinal mucosa, impact of antibiotic therapy on intestinal flora. .She has published ~200 International Articles, 6 Medical Books, she contributed to Chapters in recent International Books of Infectious Diseases (Mosby), Pneumology (Respiratory Infection, James Pennington Ed, Raven Press), Antimicrobial Therapy (Victor Yu). She continues to work on Acinetobacter at an International level.
Abstract:
Human digestive tract (DT) is one of the most vulnerable organs to microbial aggressions. A natural bacterial flora in the DT is a source of maturation of immune systems: Lactobacilli, Bifidobacterium lactis contribute to children growth. Normal adult intestinal flora includes Enterobacteriaceae, Escherichia coli, Proteus spp., and anaerobes, as contributors to digestive tract functions. In adults who suffered of recurrent gastric pain, the discovery of Helicobacter pylori, Gram negative micro-aerophilic, helix-shaped organism, has been shown as responsible for gastric ulcer, Malt lymphoma, adeno-carcinoma: living in acidic areas, (upper digestive tract, 50% of elderly), treatment omeprazole+ clarithromycin has proven efficacy. Lower intestinal tract can be invaded by species responsible for diarrhea, contagious, of variable severity: Shigella, Salmonella spp, Vibrio cholerae: in countries with poor hygiene, cholera epidemics often occur. Yersinia enterocolitica, Y.pseudotuberculosis carried by pigs and contaminant to humans, determine sporadic acute gastro-enteritis, (contact with animals, contaminated food). Intestinal infections should not be treated with antibiotics systematically, as in some cases they result in aggravation, emergence of Clostridium difficile. The presence in intestinal flora of Escherichia coli resistant to β-lactams is a threat for treatment failure. E.coli resistant to β-lactams and carriage of genes of resistance became international problems. In ICU patients, disorganized flora occurs whatever treatment used: pathogenic MDR are often isolated. To re-establish equilibrium with a "normal "flora", the development of "Fecal Microbiota Transplant" becomes extensively used ( in pills or tablets). Another option has been successful using living organisms ("probiotics") such as fungi (Saccharomyces spp., S.boulardii sp.) can control ICU diarrhea.
Session Introduction
Assistant Professor at Howard College of Medicine, Washington DC,USA

Biography:
Harpal S. Mangat, MD is in Practice in Maryland. He is an Assistant Professor at Howard University College of Medicine. He submitted recommendations to his US senator that got incorporated into the 2010 Affordable Health Care Act. He has four issued US patents and additional patents have been filed. He is a graduate of the Royal College of Surgeons Ireland, trained at Trinity College Dublin, Oxford University and London University in Family Practice and Ophthalmology. In the US, he trained at University of South Florida and Mercy Hospital Philadelphia in Ophthalmology and Internal Medicine. He is the transport physician for difficult cases returning to United Arab Emirates. His clinical interests include innovative new technologies, neuroprotection, diabetes, sleep apnea, Lyme disease, especially its neurological manifestations, as well as long distance air transport of seriously ill patients. He sees patients at his office in Clarksburg, MD (www.clarksburgmed.com) and Fredrick, MD.
Abstract:
Background: Lyme disease is caused by the bacterium Borrelia burgdorferi, transmitted to humans through the bite of infected blacklegged ticks. CD4/CD8 ratios in healthy adults vary across populations; in the US, a CD4/CD8 ratio ranging from 0.9 to 1.9 is considered to be normal in non-immunocompromised individuals. Lyme disease is diagnosed based on symptoms, physical findings (eg. Rash) and the possiblity of exposure to infected ticks. Labratory testing is helpful if used correctly and performed with validated methods. The US Center for Disease Control (CDC) diagnostic criteria requires the identification of five Western blot IgG bands for a positive diagnosis1, although patients with less than five positive bands have been subsequently diagnosed with Lyme Disease through urine PCR in Nanotrap testing2. Material/methods: 183 patients at two medical centers were evaluated in Lyme endemic communities in Maryland, US. Further investigation of 148 of these patients correlated their CD4/CD8 ratio with their Ig41 band, using one and two tail testing. Results: The mean CD4/CD8 ratio in the 148 patients was 2.41 with a variance of 1.05 and a standard deviation of 1.025. Assuming a normal CD4/CD8 ratio of less than 2, with a 5% confidence interval, the p value on both a one tailed and two tailed test was shown to be 0.00001. Two patients with an initial CD4/CD8 ratio of 2.7 and 2.8 who were IgG 41 positive were subsequently tested with the Nanotrap Urine PCR and found to be positive for Lyme. Conclusions: Increased CD4/CD8 ratio with a positive IgG 41 band appears to be a strong predictor of a subsequent diagnosis of Lyme disease despite current diagnostic guidelines. Further research should not only be directed towards investigating how Borrellia Burgdoferi disrupts immune function, but also towards improving diagnostic guidelines in light of validated diagnostic methods.
consultant (specialising in medical and scientific research) and an Alumnus of Melbourne University (Rank of Number 1 in Australia

Biography:
The author (researcher) of the current report, Dr Simon Raymond MPH, is a consultant (specialising in medical and scientific research) and an Alumnus of Melbourne University (Rank of Number 1 in Australia and Number 33 in the World). The above stated researcher has acted as a reviewer for the respected Medical Journal of Australia, has received invitations internationally to review from prestigious medical journals including JAMA (Journal of American Medical Association) Network, received award in recognition of his research by Royal Australasian College of Surgeons (PSC, 2006) and invited to conferences internationally as an official delegate and researcher, including that in USA and China. Dr Simon Raymond has acted as the principle researcher in the highest powered form of medical trial—Randomised Controlled Trial (RCT). The above stated researcher is also a member of the Golden Key International Society for honoured and outstanding academics and has been cited as a notable global leader.
Abstract:
The concern with respect to antimicrobial resistance and the associated health threat has gained increasing attention and there has been difficulty in gaining traction globally. Given the lack of success by the two pathways established to date which have focused on 1) "virus replication" and, 2) "immune system enhancement," the current researcher has conceptualized and developed the new, or third, mode of action pathway represented by "site attachment inhibition (or, negation of cellular attachment by infective agents)." The current author anticipates site attachment inhibition therapeutics to include drug (medication) based therapies, stem cell based treatment (including prenatal and earlier), and waveform (e.g. electromagnetic radiation) based treatment. With respect to viruses, support for the likely success of the new mode of action pathway: A) the known CCR5-Δ32 mutation achieves resistance (immunity) against HIV through negation of cellular attachment; B) other areas of medicine use analogous receptor antagonism (e.g. beta blocker therapy); C) advanced IT uses analogous site attachment inhibition to remove viruses. With respect to bacteria, support for the likely success of the new mode of action pathway: A) advanced IT uses analogous site attachment inhibition to remove IT infections; B) glycoproteins are key receptors for attachment and, analogous to glycoprotein IIb/IIIa medications which inhibit (negate) platelet aggregation and thrombus formation, it seems reasonable to pursue antagonism or blockade of other glycoprotein receptors in order to prevent bacterial attachment to human cells; C) the human immune system coats infective agents in an attempt to negate cellular attachment, therefore this mode of action represented by site attachment inhibition makes scientific sense.
Attention must be directed toward correctly identifying the target receptors and appreciating the difference between association and causation. Looking at mutations noticed in the human population and connecting this to the innate resistance they possess to certain infections is not enough as this may simply represent association as opposed to causation.
In conclusion, this paper presents the new, or third, mode of action pathway in antimicrobial therapy represented

Peking University First Hospital, China

Biography:
Ting Li has her expertise in female genital tract infection diseases.
Abstract:
Statement of the Problem: Vulvovaginal candidiasis (VVC) is an opportunistic fungal infection predominantly caused by Candida albicans affecting a significant number of women of reproductive age. The Chinese medicine, the Baofukang suppository is widely used in the clinic for its antimicrobial activity and is therefore of great interest as a potential antifungal drug for the prevention of VVC. Methodology & Theoretical Orientation: We evaluated the cytotoxic activity of the Baofukang suppository using the VK2/E6E7 vaginal epithelial cell (VEC) line. An ELISA analysis was made to evaluate three kinds of cytokines (Th1, Th2 and Th17 types) and non-B IgG in the supernatants. SEM was conducted to observe ultrastructural changes of VECs. Findings: When treated with the Baofukang suppository, all of the immunocompetent cytokines and chemokines (e.g., IL-2, IL-4, IL-6, IL-8, and IL-17) by infected VK2/E6E7 cells was statistically up-regulated (P < 0.05), except IL-4 (11.70 ± 1.82 vs. 14.88 ± 4.72, P = 0.343) compared to the infected control cells. The secretion of non-B IgG also exhibited the same trend. Our scanning electron microscopy results revealed that C. albicans can invade VECs by both induced endocytosis and active penetration. The Baofukang suppository could effectively inhibit the adhesion, hyphal formation, and proliferation, as well as notably restore the vaginal epithelial cell morphology, viability, and enhance the local immune function of the VECs. Conclusion & Significance: These preliminary results suggest promising antimicrobial properties of the Baofukang suppository, which may be efficacious as an antifungal therapy candidate via up-regulating Th1 cellular immunity, the Th17-axis of the innate immune response, and the secretion of vaginal epithelial-derived IgG. These combined effects collectively restore the immune function of the infected VECs against C. albicans in vitro.
University of KwaZulu-Natal, Westville Campus, , Durban, 4000, South Africa

Biography:
Osadolor Ebhuoma is a doctoral student at the University of KwaZulu-Natal, South Africa, and he tutors geographic information systems (GIS) and remote sensing. His research is aimed at developing spatial and temporal malaria transmission models in KZN, South Africa using malaria surveillance data, remote sensing derived climatic/environmental variables and socioeconomic factors. The expected outcome of his research will be the identification of determinants of malaria transmission in KwaZulu-Natal and the development of malaria forecast models and by applying time series and Bayesian models. His research interests include spatial epidemiology, GIS and remote sensing.
Abstract:
Low socio-economic status (SES) has been suggested to sustain malaria transmission which in turn can propel the cycle of poverty. Thus, a deep understanding of the SES that influences malaria risk is vital because it will guide towards creating polices and strategies that will concurrently help combat malaria transmission, improve socio-economic conditions and strengthen the malaria elimination campaign in KwaZulu-Natal (KZN), South Africa (SA). The main purpose of this study is to assess the relationship between SES and malaria incidence in KZN, SA, using the Bayesian inference approach. Database of demographic/socioeconomic information and clinically confirmed malaria case data aggregated at the local municipality level for 2011 were obtained from Statistics SA and the malaria control program of KZN, SA respectively. We used the 2011 dataset (SES and malaria incidence) for this study because it completely covered the study area. The association between SES and malaria incidence was evaluated by employing the Bayesian multiple regression model to obtain the posterior samples via a Markov chain Monte Carlo (MCMC) methodology. The obtained posterior samples reveal that, significant association existed between malaria disease and low SES such as illiteracy, unemployment, no toilet facilities and no electricity at 95% CI. Lack of toilet facilities (OR =20.2; 95% CI = -36.82, 76.0) exhibited the strongest association with malaria disease, followed by lack of electricity (OR =5.252; 95% CI = -52.40, 62.32). This study suggests low SES potentially sustains malaria transmission and burden. As an implication, poverty alleviation and malaria intervention resources should be incorporated side by side into the socioeconomic framework to attain zero malaria transmission. Therefore, the relevant policy makers and departments should stimulate additional sustainable developmental approach that combines both improved malaria intervention resources and socioeconomic conditions, which in turn, will help strengthen the malaria elimination goals in KZN, SA.
Health Center of Khuzestan Province, IR Iran

Biography:
Amin Kamali: Health Center of Khuzestan Province,Iran
Abstract:
Background: Hydatid cyst disease is a well-known parasitic disease globally. It develops in humans after ingestion of Echinococcus granulosus eggs. In order to better prevent and control hydatid cyst disease, it is crucial to identify the epidemiologic aspects of this parasitic infection.
Objectives: The current study aimed to evaluate the epidemiology and features of this disease in a livestock-raising area in Khuzestan, southwest of Iran.
Materials and Methods: The present study was a descriptive-analytical study conducted on 360 patients from different areas of Khuzestan Province, southwest of Iran, with a diagnosis of hydatid cyst disease, during a period of 15 years between 2000 and 2015. Data were gathered by reviewing the patient's records. Demographic data, laboratory findings, clinical features, the need for surgical debridement, and the outcome were collected. Data were summarized and analyzed using descriptive and analytical statistical methods, respectively.
Results: Findings showed that 158 males (43.9%) and 202 females (56.1%) were recorded. The mean age of the patients was 37.36±15.2 years. Results of the study showed that most patients were in the over-50-years-old age group [103 (28.6%)], and the less-than-10-years-old age group had the lowest number [19 (5.3%)]. Most of the cysts were detected in the liver [234 (65%)]. There was no statistically significant association between sex, residing area, and animal contact and the number of the cysts (p=0.12, 0.36, and 0.95, respectively); however, a significant association was found between sex and the body organ involved (p=0.007), so that liver involvement was mostly detected in females (79.9%), while involvement of the lung was mostly found in males (66.4%). No statistically significant association was found between age and the number of the cysts or the body organ involvement (p=0.35 and 0.61, respectively).
Conclusions: Our study showed that hydatid cyst disease could be surprisingly common in apparently low-risk populations, such as those living in urban areas or without direct contact with dogs and farm animals. So, identification of the populations most at risk and educating the community about the most common modes of acquisition could be helpful for the control and prevention of this disease.
National Institute of Food Technology Entrepreneurship and Management,India

Biography:
Abstract:
Recently cell-mediated immunity plays an important role in immune responses against cancer. Cancer cell development and survival is a multifactor process, involving genetic mutation of normal cells as well as physiological changes within both cancer cells and also the body's defence mechanisms. In the present study we have considered a tumor growth three dimensional ordinary non-linear differential equation model. We considered the special effect of tumor-immune interaction along with the two immune components – resting (helper) T-cells which stimulate CTLs and convert them into hunting (active) CTL cell which attack, destroy, or ingest the tumor cell. We have also discussed the qualitative behavior of the solution of our system. Critically we have examined the existence of the system with local and global stability analysis at different equilibrium points. We have also developed a theoretical framework to understand the complex behavior of the tumor growth cell under the influence of stochastic fluctuations by adding the effects of additive white noise of the immune system to study real situation of the interaction between these two groups of cells. Using various sensitive parameter values and different initial densities, the numerical simulations show that the dynamical behavior of the tumor cells, together with the resting and hunting cells, lead to a variety of interesting patterns in the evolution of the tumor and immune cell populations.

Biography:
Abstract:
Background: The leading global epidemic Human Immunodeficiency Virus (VIH) infection has been well-documented. It is transmitted from an infected person to an uninfected one by two ways: horizontal and vertical transmission (VT), which is mother-to-child transmission (MTCT) and is acquired at one or more of the following stages: transplacentally in the uterus during pregnancy, perinatally during the process of labor and delivery and postnanatally during breastfeeding. The reason of this study is to demonstrate that adecquate management at each of these three moments reduces the MTCT. Methods: A observational-retrospective study was carried out at Maternidad Matilde Hidalgo de Procel in Guayaquil, Ecuador to detect the prevalence of serorevertors newborns of VIH who received prophylactic antiretroviral treatment at birth, formula milk and whose mothers got administered antiretroviral therapy (ART) during pregnancy or partum according to the established schemes. These vertically exposed infants were followed up by an accredited pediatrician by the National Program of HIV-AIDS to receive special care during at least the first 18 months. Results: One hundred (100) pregnant women were enrolled. ART was started between the 14th and 28th pregnancy week in a 41%, after the 28th weeek in 24% and during labor or delivery in 35%. 100% of pregnant women received ART intrapartum. 100% of the newborns received antirretroviral prophylaxis from 6 to 8 hours old for 4-6 weeks according to the applied scheme. In both, mothers and children, the most frequently administered regimen was the C with 48% based on zidovudine. 100% of the newborns was fed by formula milk and 100% was serorevertor of HIV. Conclusions: This study shows that MTCT was 0% due to the seroreversion in children at >=18 months which represents that the treatments and properly applied procedures reduce the MTCT to zero and place Ecuador at the level of developed countries where the VT has been decreased at 1-2%.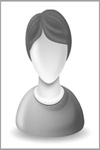 Biography:
Yihun is studied in Ethiopia and Germany. He is a lecturer in College of Medicine and Health Science, School of Public Health, Bahir Dar University Ethiopia. He teaches undergraduate and postgraduate students. He works as global health consultant in collaboration with International Universities. Yihun is actively engaged in research; he modeled TB/HIV co-infection and determinants for TB in lower income settings of different study groups. Currently, he leads three cohort studies in Ethiopia about infectious disease Epidemiology, Immunology and Universal heath converge. Besides academia, he is working on community health services of active TB case detection in high risk group such as people live with HIV/AIDS in Amhara Region, Ethiopia.
Abstract:
Objective:To identify the incidence of and predictors for tuberculosis in children living with HIV in Northern Ethiopia.
Design: Observational, retrospective follow-up study.
Methods: A total of 645 HIV-infected children were observed between September 2009 and September 2014. Cox regression analysis was used to identify predictors for developing TB.
Results: The incidence rate of tuberculosis was 4.2 per 100 child-years. Incidence of tuberculosis was higher for subjects who were not on cotrimoxazole preventive therapy, were not on isoniazid preventive therapy, had delayed motor development, had a CD4 cell count below the threshold, had hemoglobin level less than 10 mg/dl and were assessed as World Health Organization (WHO) clinical stage III or IV.
Conclusion: Incidence of TB in children living with HIV was high. This study reaffirmed that isoniazid preventive therapy is one of the best strategy to reduce incidence of TB in children living with HIV. All children living with HIV should be screened for TB but for children with delayed motor development, advanced WHO clinical stage, anemia or immune suppression, intensified screening is highly recommended.
Birla Institute of Technology, Mesra, Ranchi, India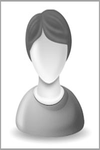 Biography:
Bimal Kumar Mishra is a Professor of Mathematics at Birla Institute of Technology, Mesra, Ranchi, India. He is working in the area of Mathematical models on infectious diseases particularly on HIV, Zika, Ebola, Tuberculosis, Avian Influenza and has published around 130 research papers in journals of repute. He has produced 14 Ph.Ds and members of editorial board of several international journals.
Abstract:
Transmission dynamics of the spread of Zika virus is studied in population sizes of human beings and mosquitoes. Transmission of zika virus from pregnant mother to new born child is also considered. We define the threshold number and explore the significance of equilibrium points in this type of epidemic disease. Global stability under different threshold conditions is proved. Numerical simulations are carried out to establish the analytical results. The simulation result will help us to understand the possible transmission rate of the disease in both human and mosquito population and also explore the possibility of eradication of the disease.
Hashemite University, Zarqa, Jordan

Biography:
Mohammad Al-Tamimi is an MD with master, PhD, and postdoctoral studies in Immunology, from Monash University, Australia, 2007- 2012. From 2012 till now, I am appointed as assistant professor in Immunology and Microbiology with the Faculty of Medicine, Hashemite University, Zarqa, Jordan. Part time assistant Prof with Jordan University. During the last 10 years of my career I have win 6 distinguished international awards, published over 15 publications in international journals, one textbook chapter, and one patent. I have received 5 national and international research grants and presented over 15 oral and poster abstracts in national and international meetings, My current interest is multidrug resistant bacteria with focus on A. bumannii and MRSA.
Abstract:
Objectives: A. baumannii is a common cause of infections associated with high mortality and morbidity. It is an important multi-drug resistant microorganism worldwide. The aim of this study was to investigate the incidence and characterization of A. baumannii in a tertiary Hospital in Jordan.
Methods: Retrospective study using data available on Vitek 2 Compact system and patients files from 2010 to 2016 in Specialty Hospital, Amman. Demographic, clinical, isolates information and antibiotics sensitivity patterns were collected and analyzed using appropriate statistical tests.
Results: 622 A. baumannii isolates were reported during the study period with about 99% having high confidence rate. Most isolates were from male, aged 18-60 years, Jordanian, and from infected wounds in surgery and critical care departments. 76.8% of A. baumannii isolates were MDR. Adults over 60, male, non Jordanians, critical ill patients and infected wounds represented significant risk factors for MDR incidence (P<0.0001), while no statistical significant risk associate with years (P=0.3933). Resistance pattern indicated high resistance for most Cephalosporins, Carbapenems Fluoroquinolones, and Ampicillin, moderate resistance for Trimethoprim/Sulfamethoxazole and Ampicillin/Sulbactam low resistance for Aminoglycosides and Tetracyclines, and the lowest resistance rates were for Colistin and Tigecycline. Most strains had Aminoglycosides resistant phenotype GEN NET AMI TOB, GEN TOB AMI and TOB GEN NET.
Conclusion: Jordan has high rate A. baumannii MDR. Adults, critically ill males with infected wounds had significant high rate of A. baumannii MDR. Continued surveillance and monitoring of this critical microorganism is required.

Jawaharlal Nehru University, New Delhi,India

Biography:
Shikha Joon is a Ph.D. candidate at Jawaharlal Nehru University, India with a particular interest in studying novel drug targets against infectious diseases mainly anthrax. Prior She received her graduate and post-graduate degrees in Biotechnology at Bangalore University, India. She was a part of a team that worked towards developing therapeutic single chain variable fragment (Scfv) antibody against anthrax, the first of its kind. Her dedicated research on CodY, a pleiotropic transcriptional regulator, led to the revelation of the novel and unique aspects of this multifaceted protein. Further inquiry is being extended out from her to gain an insight into its detailed mechanism of interaction with GTP and further acquiring it as a drug target.
Abstract:
Bacillus anthracis, a prioritized bioterrorism agent, is a gram-positive, sporulating, non-motile, aerobic bacterium which causes the fatal zoonotic disease, anthrax, with humans as contingent victims. CodY, a global transcriptional regulator, controls diverse cellular activities such as metabolism, amino acid biosynthesis and transport systems, nitrogen uptake, motility, sporulation, pellicle, and biofilm formation, and most importantly virulence in almost all low G+C gram-positive bacteria. In B. anthracis, about 500 genes are perceived to be the targets of CodY, including the master regulator AtxA, which is pivotal to the manifestation of toxic constituents; namely a lethal factor, edema factor and protective antigen. GTP and Branched Chain Amino Acids are the metabolic effectors of CodY, which affects its DNA-binding ability. In order to gain an insight into the interaction mechanism of CodY and GTP, of which scarce is known presently, we carried out an in vitro GTP binding assay. We have demonstrated that CodY of B. anthracis binds to GTP. Homology modeling and sequence/structure analysis of CodY of B. anthracis revealed conserved GTP binding residues. Interestingly, we found that the CodY of B. anthracis could undergo autophosphorylation with GTP as a phosphoryl group donor. Furthermore, the phosphorylation site mutant (Ser215 to Ala215) of CodY failed to retain this autophosphorylation activity and hence is the critical residue involved in autophosphorylation. Since the Ser215 lies in the Helix-turn-Helix DNA binding motif of CodY and is conserved amongst its homologs, autophosphorylation may be speculated as a self-regulatory mechanism of CodY activity in the cell. Inquisitively, we proceeded to test the GTPase activity of CodY by thin-layer chromatography and found that the recombinant protein could withal hydrolyze GTP, albeit weakly, as quantified spectrophotometrically. Predicated on these findings, we conclude that in contrast to its homologs in other organisms, CodY of B. anthracis exhibits unique biochemical attributes such as GTP hydrolysis and autophosphorylation, which might be further exploited as a novel drug target.
University of Gondar, Ethiopia

Biography:
Daniel Asfaw has completed his Bpharm at the age of 23 years from University of Gondar. He is a lecturer and research coordinator at school of pharmacy. He is also a chairman of the anti-drug addict movement at university of Gondar. He has conducted more than 15 papers in the area of clinical pharmacy and pharmacology are published and submitted to reputed journals.
Abstract:
Statement of the Problem: Community pharmacists are key health care professionals for antimicrobial stewardship programs owing to their role in dispensing of antimicrobials. The aim of the present study was to assess the perception and practices of community pharmacists towards antimicrobial stewardship (AMS) in Ethiopia. Methodology & Theoretical Orientation: A cross-sectional survey was conducted on facility based census between February-May 2015. Stratified simple random sampling technique was applied to select pharmacy sites. Descriptive and inferential statistics were used to analyze the data. Findings: Majority of respondents strongly agreed or agreed that AMS program is vital for the improvement of patient care (86.3%, Median=5; IQR=2-5). Almost all of respondents agreed that pharmacists can play a prominent role in AMS and infection prevention (93.2%, Median=5; IQR=2-5). Similarly, majority of respondents always or often communicate with prescribers in case of ambiguity about the correctness of antibiotic prescription (77.9%, Median = 4, IQR = 1-4). However, only 26.5% of respondents strongly agreed or agreed that AMS should be practiced at community pharmacy level (Median = 4, IQR = 1-3) and more than half of community pharmacists (59.9%) often/always dispense antimicrobial without a prescription. Qualification and experience of respondents considerably affected their median scores concerning their perceptions and practices towards AMS. Conclusion & Significance: The present study revealed a positive perceptions and practices of community pharmacists toward antimicrobial stewardship. Yet, some weak areas like integration of AMS program in community pharmacies, the significance of inter-professional involvement, and dispensing of antimicrobials without a valid prescription still needs improvement.
Alexandria University,Egypt

Biography:
Rasha Mady has her expertise in Medical Parasitology. She is an assistant prof in Alexandria faculty of Medicine. She has built this model after years of experience in research, and education in Medical Parasitology Dep. She also had good experience in propagation of toxoplasma and leishmanial in Laboratory. The fine specialty is study of Schistosomiasis in Egypt, its methods of diagnosis in low areas of transmission. She had post-doctoral research in Welcome trust Laboratory, Natural History Museum, London.
Abstract:
Leishmaniasis is one of the most neglected tropical diseases. The available drugs have many side effects and drug resistance. In the current work the leishmanicidal effect of three approved drugs acting on three different enzymes namely auranofin, aluvia and sorafenib had been done.Their synergistic, additive or antagonistic effects against L.infantum promastigotes were investigated. The ultrastructural changes of the parasite treated by the aforementioned drugs was studied. This study demonstrated evidences that auranofin, aluvia and sorafininb had significant antileishmanial effect against the promastigotes of L. infantum and auranofin showed the highest effect. The combined administration of the drugs in two way combinations led to additive interactions. Furthermore, the combination of the three drugs had shown synergistic action. The electron microscopic study revealed that the three drugs exerted their leishmanicidal action by inducing apoptosis while alluvia leads also to autophagy.
Key words: Leishmania infantum, synergism, additive, apoptosis,autophagy.