Day 3 :
Session Introduction
Mohamed Sathak College of Arts and Science, Chennai-119, India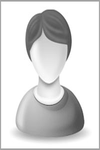 Biography:
Abstract:
Seaweeds are the essential natural resources in the marine ecosystem. It is considered as one of the essential natural resource in the field of pharmacology since it contains biologically active components in it which is used to treat many of the human diseases like antiviral, antifungal, and antibacterial activities. Oxidative stress plays an important role in many diseases including liver diseases. The production of oxidative stress can be controlled by the antioxidant systems in living organisms. However, the over production of oxidative stress can lead to damage in DNA, cell membrane, protein and cellular membranes and consequently induces degeneration, destruction and toxicity of various molecules and causes muscular dystrophy, cancer as well as liver diseases.
Currently, many synthetic antioxidant drugs (BHT, TBHQ) have been used in drug composition. However, these synthetic drugs can cause many side effects and then lead to many potential health problems. In this connection, herbal drugs have gained importance and popularity in recent years because of their safety, efficacy and cost effectiveness. Herbal based therapeutics for liver disorders have been practiced in India for a long time and popularized globally by leading pharmaceutical companies.
To identify the hepatoprotective of Polysaccharides se(L. racemosa) leaf extract.
The levels of the serum parameters such as serum glutamic oxaloacetic transaminase (SGOT), serum glutamic pyruvic transaminase (SGPT), alkaline phosphatase (ALP), bilirubin, cholesterol (CHL), sugar and lactate dehydrogenase (LDH) were significantly increased in CCL4 treated rats when compared with the control group (P<0.05). But the L. racemosa leaf extract treated rats showed maximum reduction of SGOT,SGPT,ALP,Cholesterol were observed with the high dose (300 mg/kg bw) of l seaweed Polysaccharides treated rats. Histopathological scores showed that, no visible changes were observed with high dose (300 mg/kg bw) of leaf extract treated rats except few mild necrosis and IC50 values also observed. It can be concluded from the present findings that, the seaweed Polysaccharides could be efficiently used as a hepatoprotective agent after successful clinical trials.

Biography:
Abstract:
Background and Objective: The side effects of NSAIDS drugs, have caused increasing interest of scientists in herbal medicines as alternative treatment. In this study, the effect of anti inflammatory of seed and fruit of date palm hydroalcolic extracts , due to having antioxidants, was studied.
Materials and Methods: In this study, the extraxts of date palm seed and fruit were prepared by maceration method in 70% alcohol. Eighty male rats Wistar, divided into 10 groups of eight in each, 4 groups received different doses (100, 200, 400 and 600 mg/kg) of seed extract and 4 other groups different doses (100, 200, 400 and 600 mg/kg) of fruits extract of the palm, and the positive control aspirin (300mg/kg) and the negative control group saline (5ml/kg) via injection intraperitoneally. Half an hour later all animals received 100 µl of 1% carrageenan into the rats hind paw subcutaneous. The changes in rats paw edema was measured by plethysmometer every hour for five hours.
Results: The effect of all of the doses of date palm seed extract on edema were less than aspirine (P<0.05). But there was no significant difference between the group that received 400 and 600 mg/kg date palm fruit extract when compared with aspirin group. The Dose 400 mg/kg of fruit extract showed the most anti-inflammatory effect and it was assignded as the best dose.
Conclusion: It is likely that with further studies on different model of animals and also on human model the palm fruit extract could be used for pain treatment.

Biography:
Azadi Teaching Hospital, Department of Internal Medicine, College of Medicine, University of Duhok, Azadi Hospital Street, Duhok, Kurdistan Region, Iraq
Abstract:
Objective/background: Viral hepatitis, particularly hepatitis B virus (HBV) and hepatitis C virus (HCV), infections and tuberculosis (TB) are a global public health concern. Co-infection with HBV or HCV among TB patients may potentiate the risk of hepatotoxicity induced by anti-TB drugs. Hence, the aim of this study was to identify the prevalence of HBV and HCV among TB patients included in the Duhok National Tuberculosis Program (NTP).
Methods: The Duhok NTP Center is a specialized institution in Duhok City, Iraq, concerned with management and follow-up of TB patients. A cross-sectional study was conducted at the center between June 2015 and May 2016. All documented TB patients were analyzed on the basis of sociodemographic and other characteristics. Thereafter, all patients underwent screening for hepatitis B surface antigen (HBsAg), anti-HCV, and anti-HIV using enzyme-linked immunosorbent assay (ELISA). The results obtained were analyzed by entering the data in binary format into a Microsoft Excel spreadsheet. A p value of <.05 was considered to be statistically significant. Results: Two-hundred fourteen documented TB patients were recruited in this study, with 127 (59.3%) males and 87 (40.7%) females. The mean age of the patients was 40.34 years (±20.29). Of the total number of patients, four cases (1.8%) were HBsAg-positive and one case (0.9%) was positive for anti-HCV. The variables significantly associated with HBV were history of surgical dental procedure [odds ratio (OR), 0.04; 95% confidence interval (CI), _0.01 to 0.04; p = .03], and nationality (OR, 13.67; 95% CI, 0.46–210.85; p = .007).
Conclusion: The prevalence of HBV and HCV co-infection among TB patients in this study was low. This may be explained by the low rate of blood transfusion among the patients, the very low prevalence of HIV
West Africa College of Physicians ,Nigeria

Biography:
Ibidolapo Ijarotimi is a fellow of the West Africa College of Physicians with sub specialization in community health. She is also a resident of the joint CDC/ Nigeria Ministry of Health Field Epidemiology and Laboratory training program. In addition, she has a Master's degree in Clinical Epidemiology. She has a background in health economics but has more interest in infectious disease epidemiology, Infection prevention and control in hospital settings and healthcare epidemiology. She has had trainings and trained others in Infection prevention and control in hospital settings and healthcare epidemiology.
Abstract:
Statement of the Problem: Lassa fever is an acute viral zoonotic disease caused by the Lassa virus. Outbreaks of the disease is common in West Africa. Lassa fever is asymptomatic in 80% of cases and when symptomatic, it presents with non-specific symptoms. Person-to-person transmission of the disease occurs through contaminated medical equipment, such as reused needles or when a person comes into contact with virus in blood, tissue, secretions, or excretions of an infected ill individual in a hospital setting. Health workers are at increased risk of infection however, the use of standard infection prevention and control precautions when caring for patients regardless of presumed diagnosis limits the spread. Hospital Acquired infections (HAIs) of Lassa fever infection has been described in many West African countries. This study aimed to assess the availability of basic universal precautions at the health facilities in the selected Local Government Areas(LGAs) Methods: Ose and Owo LGA were purposively selected and a total sampling of all healthcare workers in both LGAs was done. Self-administered questionnaire was used to collect data from health workers and a checklist used to assess the facilities. Findings: Fifty-nine facilities and 190 health workers were surveyed. Primary health facilities and government owned were 84.7% respectively. All facilities had soap for handwashing, but 7 (11.6%) didn't have water out of which 6 (89.7%) were government facilities and all were primary facilities. Wash-hand basin was owned by 96.6% but only 88.1% had water available. Two (3.4%) of the facilities didn't have gloves. Only 33.9% had chlorine solution, 87.2% of these were government facilities and primary facilities respectively. Among the health workers, 81.6% were females and the mean age was 31.8 (±10.3) years. Of all respondents, 50.5% were Community Health Extension workers and 23.2% have had a training in basic universal precautions. At the last patient contact, only 79.8% washed their hands before the contact, 98.9 % washed their hands after contact and 96.2% wore gloves. Conclusion & Significance: Health facilities that serve as point of first contact with possible cases of Lassa Fever in these endemic LGAs, do not meet minimum standard for infection control. Setting up an Infection Control Committee that will enforce these standards may be necessary in order to protect the health of the workers and patients alike.
Nothern University Bangladesh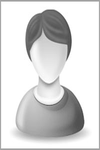 Biography:
I am a Student Masters of Public Health degree at the age of 32 years from Northern University Bangladesh. I Have published more than 10 papers in reputed journals. To build up career as an independent researcher is my ultimate motto.
Abstract:
Health care in the new twenty first century is challenging as it poses multiple challenges in front of the world community. For different population World Health Organization and other international health organization has to take different initiatives. For the first world they just play the role of supervisor and advocate. On the other hand for the third world countries they have to collect funds as well help in policy making. Another important perspective of modern health care system is the health care for the minorities. Providing equal health care opportunities for the minorities is another challenge of this new century. Also in the several part of the world where people are tearing apart each other by war and violence to maintain health care is not only a challenge but also struggle for the health care providers. The international health care organization should be more committed and direct their resources for the under developed countries and population.