Day 1 :
Keynote Forum
RB, USA
Time : 09:05-09:30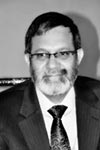 Biography:
M Khalid Ijaz received DVM, MSc (Honours) from University of Agriculture, Faisalabad, Pakistan and completed Ph.D. in Microbiology and Immunology in 1985 at University of Ottawa, Canada. He did his post-doctoral work at the Vaccines and Infectious Disease Organization (VIDO), Canada. Currently, he's Research Fellow at RB, Montvale, N.J. and Adjunct Associate Professor at The City University of New York (CUNY). His research focuses on human pathogenic microbial agents' spread via the environment and mitigational role of hygiene agents. He is an active member of various scientific organizations including American for Microbiology, American Society for Virology, ASTM-International, Association of Professional for Infection Control and Epidemiology and International Society for Infectious Diseases.
Abstract:
A combination of factors has caused an upsurge in the emergence of infectious agents in the past few decades, with viruses representing nearly 67% of those recognized between 1980-2014; prominent among the newly discovered ones are the causes of AIDS, hepatitis C, pandemic influenza, Ebola virus and severe respiratory infections (e.g., SARS, Nipah, Hendra, MERS). Predictive modelling suggests that by 2020 another 10-40 new viruses will be discovered. Although vaccination, antiviral chemotherapy, control of insect vectors, screening of blood/tissues, and the use of barriers such as condoms can effectively interrupt virus dissemination, the use of microbicidal chemicals for environmental decontamination and hand hygiene in both domestic and institutional settings remains an essential preventive strategy to safe-guard public health. Consequently, national and international agencies including WHO emphasize the use of appropriate environmental surface disinfectants and antiseptics, in conjunction with proper hand hygiene, as essential and generic components of preventive strategies against viruses as well as other types of infectious agents. While most regulatory agencies normally register environmental surface disinfectants for sale based on testing against surrogate microbial agents, the U.S. Environmental Protection Agency (EPA) requires test data against each virus to be listed on product labels. Such a system makes selection of disinfectants difficult against emerging viruses. To address this, an interim guidance system against emerging viruses has been developed based on the known hierarchy of resistance/susceptibility of existing human pathogenic viruses to environmental surface disinfectants. This presentation will summarize this predictive approach and its applications to Ebola and other newly discovered viruses.
Keynote Forum
University Hospital Luigi Sacco, Italy
Time : 09:30-09:55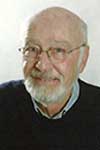 Biography:
Guido Norbiato has completed his MD at the age of 25 years from University of Studies in Milan-Italy. Postdoctoral studies, Specialty of Endocrinology and Metabolism, Qualification for University teaching, Assistant professor from the University of Studies of Milan. He moved to L. Sacco University Hospital of Milan where he became Chief of the Endocrinology and Metabolism unit and founded the Laboratory of endocrinology, after he became Director of the Department of Specialistic Diseases. He published more than 140 articles and publications in internationally referred journals regarding endocrinology, metabolism, and autonomic, immune, inflammatory, vascular systems. With impact factor 600, he edited two books on endocrinology and metabolism in HIV infection.
Abstract:
AIDS-related illnesses are no longer the primary threat, but a new set of HIV-associated complications has emerged resulting in a novel chronic disease that for many HIV-infected people will span several decades of life. Deterioration of crucial homeostatic mechanisms in such disease invariably results in activation of inflammatory mediators, chronic inflammation, cellular aging, loss in immunological function, increased susceptibility to diseases, alteration of metabolism, decrease of energy production and neuro-cognitive decline. Owing the complexity of the systems involved in such disease, substantial limitation of current therapeutic approach persists. We propose here a treatment with stem cells differentiation stage factors taken from zebrafish embryos which are able to regulate in different, specific way the genes expression of normal and pathological stem cells. Exposure to early developmental stage of zebrafish embryo growth and differentiation factors may enhance stem cell expression of multipotency and activate both telomerase-dependent and -independent antagonists of cell senescence. Factors taken from late stages of cell differentiation can be used to control cell proliferation of tumor cells. All factor networks are able to prevent neuro-degeneration and other degenerative phenomena present in chronic diseases and to maintain the homeostasis of neuro-endocrine-immune- metabolic mechanisms disrupted by stress and other threatening situation . Our research aims to provide novel insight regarding the potential combination of epigenetic reprogramming mechanisms in controlling plasticity and pluripotencies of stem cells population and define stem cells differentiation factors capable in repairing different pathological stem cells which are at the origin of many chronic diseases.
Break:
Workshop 09:55-10:30 @ Hall 1