Day 1 :
Track 02: Infectious Diseases Types
Track 04: Global Trends in Emerging Infectious Diseases
Track 07: Microbial Pathogenesis and Virulence
Track 14: Ebola and Current Research
Track 24: Pediatric Infectious Diseases
Chair
Glenn S Tillotson
Cempra Pharmaceuticals, USA
Co-Chair
Joanna Zajkowska
Medical University of Białystok, Poland
Session Introduction
Mahavir Super Specialty Hospital, India
Time : 11:30-12:30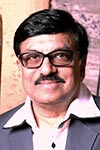 Biography:
Ashok Kapse is a consulting Pediatrician practicing in the city of Surat in the Gujarat state of India, besides owning a private pediatric hospital he is also Head of the Pediatric Department at a prestigious Mahavir Super Specialty Hospital. After finishing graduation (MBBS) he did MD in Pediatrics. Initially he has worked as a Professor of Pediatrics at Medical College Surat, later he opted out for private practice however pursued academic interest. He developed special interest and skill in infectious diseases. He is a recipient of many oration awards and delivered hundreds of lectures on dengue, malaria, typhoid and antibiotic uses across India. He has decorated many a posts in medical fields: President of Surat City Branch of Indian Academy of Pediatrics (IAP), President of Gujarat State Branch of IAP and National President of Infectious Diseases Branch of IAP are few of them. He is an avid Clinical Photographer; his photos figure into various books and atlases including the prestigious atlas of infectious diseases published by American Academy of Pediatrics. He has published umpteen articles in peer reviewed journals.
Abstract:
Right up to the mid twentieth century dengue was considered as a mild febrile illness; however in the mid 1950 image of dengue underwent a drastic change. South East Asian countries experienced epidemics of a serious dengue disease, later on termed as Dengue hemorrhagic fever-dengue shock syndrome. By the end of the last century the geographic distribution of dengue viruses which earlier was limited to South East Asian and South Asian countries, has tremendously expanded & engulfed almost whole of the world. Today dengue has emerged as an important threat to public health worldwide; it is estimated that over 50 million dengue virus (DENV) infections occur annually resulting in 500,000 hospitalizations and over 20,000 deaths. In 1974 World Health Organization (WHO) formulated case definition and classified dengue into DF/DHF/DSS. This classification remained in use for almost three decades however over the years dengue has expanded to different parts of the globe and to older age groups. Clinicians often observed deviations from the original description of dengue manifestations; several investigators have felt & reported various difficulties in using the old system of DF/DHF/DSS. With the realization that existing classification of the disease into DF, DHF and DSS may not always be universally applicable for clinical management; WHO convened a meet of global dengue experts in 2008 in Geneva. Committee recommended a new case classification for Dengue illnesses and put forward revised guidelines in 2009 for the management of dengue illnesses. As per new guidelines disease is now classified into three categories that are dengue, dengue with warning signs and severe dengue. This workshop proposes to acquaint audience with this newer classification and a simplified way of dengue case management. Workshop intends to impart hands on training in understanding staging of the disease and diagnosing various grades of dengue severity with the help of real clinical cases. Lastly it aims to impart a defined system of management as per the stage and severity of disease. The precise knowledge of newer diagnostic and management system would be of great help in reducing dengue ambiguity and thereby significantly alleviate the dengue related morbidity and mortality.
Federal University of Sao Paulo, Brazil
Time : 12:30-12:50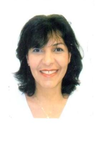 Biography:
Adriana Macedo Dell'Aquila has completed her PhD from Federal University of São Paulo, Brazil. She is the infectious disease Physician responsible for the control and treatment of osteoarticular infections, Department of Orthopedics and the control of infections in the Burns Unit of São Paulo Hospital, Federal University of São Paulo.
Abstract:
Background: The main objective in post-osteosynthesis surgical site infection (SSI) is to consolidate the fracture and prevent chronic osteomyelitis, the risk factors for SSI relapse in these patients, who were treated as per osteo-articular infection protocol were evaluated at the Federal University of São Paulo.
Methods: After retrospectively evaluating all SSI episodes occurring from December, 2004 to 2008 in patients undergoing osteosynthesis at the orthopedics department, 110 of them were included. SSIs were treated with at least 4-6 week antibiotic therapy cycles and followed up for one year with the results being analyzed using univariate and multivariate analysis models.
Results: Most patients were 18-89 year old (mean, 39.8 years) males (84.5%). In 37 patients, the causative agent was isolated with Staphylococcus being the most frequently observed (38.8%). In 83 (75.4%) patients, the antimicrobial treatment mostly with ciprofloxacin and clindamycin could be started within less than five days from the onset of symptoms. SSI relapses occurred in 34/110 (30.9%) patients. After one-year follow-up, 19 (17.3%) patients persisted with infection and only 10 (9.1%) did not have their fractures consolidated. The univariate analysis showed the performance of more than one surgery to stabilize the affected limb (OR 3.7 IC95=1.1-12.7 p=0.045), presence of converting osteosynthesis (OR 3.6 IC95=1.1-11.3 p=0.023), internal synthesis (OR 3.0 IC95=0.99-9.2 p=0.043) and longer duration of surgery (OR 0.4 IC95=0.1-1.6 p=0.029) as risk factors for SSI relapse. In the multivariate analysis, the only variable independently associated with SSI relapse was duration of surgery (OR 1.3 IC95=1.1-1.7 p=0.015).
Conclusions: After one-year follow-up, using a specific protocol, most patients showed resolution of infection and only 9.1% had their fractures unconsolidated. The only independent risk factor associated with SSI relapse was prolonged surgery.
Break:
Lunch Break 12:50-13:50 @ Benzamin's
University Medical Center Groningen, Netherlands
Time : 13:50-14:10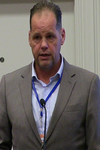 Biography:
Paul J Caesar has 25 years of experience in hygiene and infection control. He is presently working as an Expert in Medical Devices and Reprocessing Flexible Endoscopes in the Department of Medical Affairs, Quality and Safety of one of the largest university hospitals in the Netherlands. He has published papers on endoscope reprocessing, hand hygiene and other items on infection control. He has also developed teaching programs on reprocessing flexible endoscopes and cleaning, disinfection and sterilization of medical devices and a nationwide education program on hygiene and infection control for infection control practitioners in hospitals and public health. He is a chair of a Dutch Expert Group for reprocessing flexible endoscopes.
Abstract:
Although quality of reprocessing FES has improved over the past decades and permanent controls of process parameters in the automated endoscope washers (AEW) are continuously performed, improper or ineffective cleaning, disinfection, drying and storage (reprocessing) of reusable flexible endoscopes (FES) can pose a serious infection risk to patients. Despite of all quality improvements and a strong believe in validated process parameters of the AEW, in the UMCG FES with channels are still frequently and routinely microbiological (bacterial) sampled by retrograde flushing of all channels. For example, based on historical outcomes, each duodenoscope is sampled every week. Although FES safely passed the process in the AEW, a part of reprocessed FES showed to be positive in microbiological cultures, even with resistant bacteria. This additional screening of microbial quality of reprocessed FES could be regarded as an essential method to detect pitfalls in reprocessing or the state of art quality of FES especially in FES with channels. However, microbial screening is labor-intensive (and thus cost-expensive), takes a long time and only microbial (bacterial) contamination is verifiable. Based on literature and two short surveys in which we studied the use of ATP (adenosine triphosphate) bioluminescence as an alternative in checking the cleanliness of reprocessed ENT-endoscopes and duodenoscopes, we conclude that ATP is a quick, easy and reliable method for regularly monitoring the cleanliness of reprocessed FES. Because it's broader spectrum including all possible organic contamination (e.g., tissue), it has a positive effect on the whole quality and safety process on reprocessing FES and a safe release and use for following patients. ATP can replace high frequent routine microbiological testing, which should only be indicated on clinical problems possible related with the use of FES or when outcomes on ATP indicates the need of further and more in-depth research.
Yangzhou University, China
Time : 14:10-14:30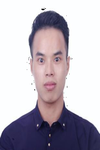 Biography:
Jilei Zhang is currently a PhD candidate of Preventive Veterinary Medicine at College of Veterinary Medicine, Yangzhou University, China. He has published 12 papers in reputed SCI journals and was awarded 4 invention patents associated with vector-borne diseases. He was awarded with the National Scholarship for Graduate Students twice (2013 and 2015) and participated in one research program at The National Natural Science Foundation of China.
Abstract:
Infection caused by Rickettsia felis is an important tick-borne disease with natural foci, mainly transmitted through vertebrates (mouse and cat) and arthropods (fleas, ticks). The disease has been documented in more than 20 countries and is recognized as an emergent global threat to human health. Our preliminary report demonstrated that 5.83% (54/926) of the examined mosquitoes carried R. felis. In this study, we investigated whether the mosquito can transmit R. felis in a vertical fashion. We used a generic FRET-qPCR to detect R. felis in mosquitoes while a HMBS-gene based real-time PCR was applied to detect the level of blood meal in collected mosquitoes. During 2013-2015, 1984 mosquitoes were collected monthly in Jiangsu of China and PCRs on these mosquitoes demonstrated that mosquitoes with blood meal between summer months (10.0%) were significantly lower than in winter months (35.8%). In addition, R. felis positivity in collected mosquitoes was highest in December (20.8%) among the collected months (0.0-14.4%). Positivities of R. felis did not differ significantly between the mosquitoes with (n=29) and without (n=50) blood meal. Furthermore, testing on 23 pools of female mosquitoes showed that 2 pools were R. felis-positive and 5 were blood meal-positive. In contrast, 9 of 30 male pools were R. felis-positive and none of the male mosquitoes carried blood meal. This is the first report of detetcting Rickettsia spp. in male mosquito which is blood meal-free. Dynamic monitoring R. felis and blood meal in female and male mosquitoes provide here evidence that R. felis may be vertically transmitted in mosquitoes.
Huazhong University of Science and Technology, China
Time : 14:30-14:50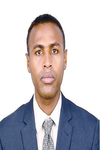 Biography:
Amanuel Ateweberhan Woldemariaman is an Assistant Lecturer in Orotta School of Medicine, Asmara, Eritrea. He has worked in different laboratories in Eritrea, East Africa. Currently, he is pursuing Masters in Immunology at Huazhong University of Science and Technology, Tongji Medical College, Wuhan, China.
Abstract:
Immune response to malaria and intestinal parasites is characterized by antibody production (IgE). Th2 immune response gives rise to antibody production and in this study the serum antibody level has been quantified in malaria patients with and without additional intestinal parasitic infection. The study was composed of 198 malaria positive and 217 malaria negative apparently healthy controls. Patients can be with or without additional intestinal parasitic infection. It was a cross sectional observational study conducted at Keren Hospital, Eritrea, Northeast Africa. A pre-designed structured format was utilized to collect socio-demographic and clinical data of the subjects. Detection and quantification of intestinal parasites, malaria parasites and quantification of serum antibody levels were done following standard procedures. Antibody levels of malaria-positive patients were significantly high as compared to that of malaria free apparently healthy controls (with and without intestinal parasitic infections). Malaria-positive patients with additional intestinal parasitic infection showed high level of antibody (2199 IU/ml) compared with those malaria patients without intestinal parasites (1669 IU/ml). The association between malaria parasitic density and level of antibody was highly significant (P=0.001) with 2048 IU/ml in high parasitaemia and 1779 IU/ml in low parasitaemia. Intestinal parasite egg loads were also significantly associated with level of antibody (P=0.003). It can be concluded that the level of antibody increases in response to malaria. It also increases in response to intestinal parasites. When compared, malaria infection is stronger than intestinal parasitic infection in driving the production of the antibody. Moreover, antibody level is correlated with malaria parasite density and intestinal parasite egg loads.
St. Luke's Medical Center, Philippines
Time : 14:50-15:10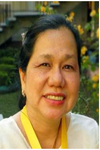 Biography:
Maria Luisa G Daroy is a Scientist at the Research and Biotechnology Division of St. Luke's Medical Center and Assistant Professor in the MS Molecular Medicine Program of the St. Luke's College of Medicine-WHQ Memorial. She has published more than 20 papers on dengue, Japanese encephalitis, chikungunya, eye infections, dementia, diabetes and coronary artery disease. She was the Chair of the Board of Examiners of the Philippine Academy for Microbiology from 2013-2015 and authored a book chapter on Philippine microbiology research. Researches include dengue, chikungunya, diarrhea, CNS infections, pathogen genomics, antimicrobial resistance, plant antivirals, molecular diagnostics and genetics of CVD, thyroid cancer and dementia.
Abstract:
Whole genome analysis of dengue virus strains isolated in the Philippines was performed using an Illumina MiSeq next generation sequencer and bioinformatics. Complete genome sequences of 24 DENV-2 isolated from 1995 to 2008 was mapped against a DENV-2 reference sequence (NC_001474) from Genbank. The Philippine DENV-2 isolates were highly similar to strains from Taiwan (AJ968413.1) and China (EF051521.1). The Chinese strain (EF051521.1) was isolated in 2001 yet similar strains could have been circulating in the Philippines as early as 1998. The isolates highly similar to the Taiwanese strain were of the Asian II genotype and the isolates highly similar to the Chinese strain were of the Cosmopolitan genotype. In total, 922 synonymous and non-synonymous substitutions were observed, of which 232 (25.2%) were in the NS5 gene, which had the most substitutions. This was followed by NS3 with 181 (19.6%) and the E gene with 144 (15.6%) and the 2K gene with only 6 (0.7%). Putative amino acid sequences from the coding regions revealed that majority (817, 88.6%) of the substitutions were synonymous or silent. Of the remaining 105 non-synonymous mutations, 22 (20.9%) were in the NS5 gene followed by the NS1 and E genes with 20 (19.0%) and 16 (15.2), respectively. When the clustered genetic variation profiles were identified based on the specific clinical diagnosis, all the DHF III cases belonged to a single cluster together with some DF cases and one SVI case. In contrast, all DHF I-II and most of the DF cases grouped together in another cluster. All DHF III cases were of the Cosmopolitan genotype. DENV circulating within the Philippines from 1995 to 1998 were of the Asian genotype, followed by a period from 1998 to 2001 in which both the Asian II and Cosmopolitan strains co-circulated and from 2000 to 2008 the circulating DENV was primarily cosmopolitan. This supports previous observations of a probable genotype shift in the Philippines. This is the first report of whole genome analyses of dengue virus isolates from the Philippines.
Chonbuk National University Hospital, South Korea
Time : 15:10-15:30
Biography:
Sion Jo has completed his Residency of Emergency Department from Seoul National University Hospital. He is an Assistant Professor of the Chonbuk National University Hospital. He has published more than 10 papers in reputed journals. He has designed the NEWS-L score and a Sion's tube.
Abstract:
Sepsis is defined as life-threatening organ dysfunction caused by a dysregulated host response to infection. Septic shock is defined as a subset of sepsis in which underlying circulatory and cellular/metabolic abnormalities are profound enough to substantially increase mortality. Clinically, sepsis is identified by suspected or documented infection and an acute increase of ≥ 2 SOFA points (a proxy for organ dysfunction). And in case of septic shock, sepsis and vasopressor therapy needed to elevate MAP ≥65 mmHg and serum lactate >2 mmol/L (18 mg/dL) despite adequate fluid resuscitation is used. In contrast to new sepsis which deals with multiple organs, definition of septic shock focuses on circulatory shock and cellular/metabolic shock, seeming not to consider other imperative organs such as CNS or lung. It is a big mistake of septic shock definition. If a sepsis refers to organ dysfunction caused by infection, likewise circulatory and cellular/metabolic shock, respiratory, neurologic and other organs shock should be included in the definition of septic shock. This suggestion is supported that hypoxia and unresponsiveness is associated with increased mortality in sepsis. One more problem is that septic shock definition includes failure of adequate fluid resuscitation in itself even though there is no prerequisite reason. Furthermore, assessment of volume status and adequate fluid resuscitation is still challenging in critical care era. So the separation of a shock and a failure in the clinical definition of septic shock was should be considered.
1Temple University, USA
2Birla Institute of Technology, India
3Mercer County Community College, USA
4Strayer University, USA
Time : 15:30-15:50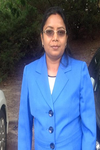 Biography:
Durgesh Sinha is an Adjunct Assistant Professor at five institutions; Temple University, Strayer University, Rowan College at Burlington County, Mercer County Community College and Community College of Philadelphia. She has received her Doctorate degree in Applied Mathematics from Vinoba Bhave University, India and Master's degree in Environmental Engineering from Temple University, USA. Her recent publication is "Hydro-magnetic flow of rarefied gas between two parallel flat plates with external circuit, 1999" and "Delayed epidemic model on the attack of Computer virus in network" communicated to IJITCS. Her current research interest is on epidemic model applicable in human life, environment and cybercrime.
Abstract:
Avian influenza virus poses risks to both bird and human population. In primary strain, mutation increases the infectiousness of avian influenza. A mathematical model of avian influenza for both human and bird population is formulated. We have computed the basic reproduction number Rh0 and Rb0 for both human and bird population respectively and we prove that the model is locally and globally asymptotically stable for disease-free equilibrium point when Rh0<1 and Rb0<1. We also prove that the unique endemic equilibrium point is globally asymptotically stable in bird population when Rb0>1. Extensive numerical simulations and sensitivity analysis for various parameters of the model are carried out. The effect of vaccination and quarantined class with recovered class are critically analyzed.
Break:
Coffee Break 15:50-16:10 @ Foyer's
University of Nigeria, Nigeria
Time : 16:10-16:30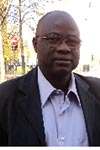 Biography:
Omotowo I Babatunde has obtained MBBS from University of Ilorin, Nigeria in 1987, MPH from University of Nigeria, Nsukka in 2006 and FWACP from West African College of Physicians in 2009. He has worked as a Medical Advisor for German Leprosy and Tuberculosis Relief Association from 2010 to 2012. He is a Lecturer at the Department of Community Medicine, College of Medicine, University of Nigeria, since August, 2012. He is the MBBS Coordinator in the department since then. He has published some papers in both local and international journals. His interests are in infectious and non-communicable diseases.
Abstract:
Introduction: Lassa fever is a hemorrhagic fever caused by an arena virus. Worldwide, an estimated 2 million people are infected each year resulting to 5,000 to 10,000 deaths. It is endemic in a few West African Countries. In 2012, Nigeria experienced the worst outbreak.
Objective: To assess the knowledge, attitude and practices of healthcare workers towards Lassa fever in Enugu, south-east, Nigeria.
Methods: This cross sectional study was conducted among 325 healthcare workers. Data was collected using a self reported questionnaire on the knowledge, attitude and practices towards Lassa fever. Data was analyzed using SPSS version 21 and statistical significance of association between variables was assessed using Chi-square test at p<0.05. Ethical clearance was obtained from the Research Ethics Committee of UNTH and informed written consent was obtained from the participants.
Results: Overall 325 respondents returned the completed questionnaire. 54.7% were males, 92.6% were aged between 18 to 45 years while their mean age was 32.4±12.6 years. Most of the participants 53.8% were single. Majority of the respondents were Doctors 46.2%, Nurses 23.4%, while Lab scientists, physiotherapists, pharmacists and radiographers were 12.9%, 8.6%, 4.3%, and 4.6% respectively. Also, 97.6% of respondents had tertiary education. Among the participants, only 2.8% have not heard about Lassa fever. Major sources of information are media 87.1%, radio 86.5%, and television 84.9%. Most of the participants knew correctly that Lassa fever can affect all age groups 91.7%, can cause death 92.3%, is a communicable disease 93.8% and transmitted by rats 96.6%. Most of them also knew correctly modes of transmission. However, about 20% of them did not know correctly prevention of Lassa fever. Majority of them believed that hand gloves were most useful personal protective measures while handling patients. Knowledge concerning burial practices and other preventive measures is poor. Only 46.5% of them regularly practiced barrier nursing and hand washing as means of containing the spread of infection. Knowledge on Lassa fever was found to be significantly associated with level of education (X2 =105.680, df=4, p=0.000), but not significant to category of profession (X2=9.430, df=10, p=0.492).
Conclusion: Majority of health workers had good knowledge regarding Lassa fever. However, preventive practices were poor. Health education packages and training regarding Lassa fever should be introduced and sustained in all health facilities.
Birla Institute of Technology, India
Time : 16:30-16:50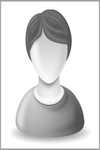 Biography:
Bimal Kumar Mishra is a full Professor in the Department of Mathematics at Birla Institute of Technology, India. Presently he is working in the area of non-linear dynamics, very specifically on Mathematical Models on infectious disease and has published more than 125 research journals of high repute. He has produced several PhDs' and he is a Member of the Editorial Board of several international journals.
Abstract:
Ebola virus disease was first found in 1976 and thereafter it had emerged in different countries in different times, especially in 2014 in Liberia of West Africa and is now highly epidemic and is a great threat to human population. In this paper, we try to understand the spreading behavior of Ebola virus disease (EVD) in the human population. We have used the very close real parametric values as per the data released by 'WHO'. To minimize the spread of EVD, critical analysis is performed both in the presence and absence of control measures. From the sensitivity analysis performed on the real data, we are able to say that the susceptible populations have a strong relation with the threshold number. Effect of quarantine is critically analyzed on the infectious population and it is observed that quarantining the infectious population may play a vital role in controlling the spread of EVD. Results are established both analytically and numerically. We hope that the results will definitely give a managerial insight for control of the spread of EVD.
Emergency Products & Research, Inc., USA
Time : 16:50-17:10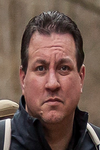 Biography:
Jason A Thompson has been involved in public health since 1993, primarily revolving around the delivery of prehospital emergency medical care. He discovered his calling in the United States Navy as a hospital corpsman and has subsequently employed those skills as an emergency medical technician, healthcare administrator, medicolegal analyst and product development consultant. Jason has a passion for problem-solving and making the world a safer place, whether it is educating scouts in advanced first aid, instructing first responders on the use of lifesaving strategies, designing remote medical care programs and, of course, advocating for improvements in public health, specifically responsible hygienic practices.
Abstract:
In 2014, the world was concerned about the largest historical outbreak of the Ebola Virus happening in West Africa. This led to significant concerns about readiness to manage those who were potentially infected. In the United States, prehospital care providers were scrambling to prepare and desperate for directions they could rely on. This caught many decision makers by surprise and eager to understand why the public health community was seemingly unprepared. With some investigation, it quickly became apparent that the issue was directly correlated to the absence of a solid general understanding of infection prevention and control (IPC) practices among first responders and, surprisingly, public health officials. A rapid solution to this problem was essential, but there were no obvious leaders taking the charge, so a small team from Emergency Products & Research (EP+R), of Kent, Ohio, stepped forward. Working with other industry professionals and seeking advice from academia, EP+R launched an initiative that evolved into AMBUstat™, which is a program designed to introduce a common sense approach to IPC that can be easily and cost-effectively rolled out around the globe. The AMBUstat™ portable biological decontamination system, a key component of the AMBUstat™ program, was designed for ease-of-use, minimal training requirements and environmental consciousness. With the AMBUstat™ program, IPC is easy to understand and it provides the potential for a global platform that enables us to be ready for the next biological threat, with the most important aspect being a critical focus on proactive rather than reactive strategies.
University of Puerto Rico, USA
Time : 17:10-17:30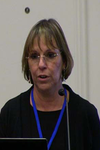 Biography:
Ines Garcia-Garcia has completed her Medical Training at the University of Puerto Rico. She is Board Certified in Pediatrics Specialty and in the Neonatal-Perinatal Medicine Sub-specialty. She is a Professor at the University of Puerto Rico, School of Medicine. She has published in reputed journals and books, including articles related to intrauterine exposure to viral infections and congenital anomalies. She actively participates in Graduate Medical Education Programs. She is a Member of national and international research and academic associations. She has participated as a Speaker in multiple professional meetings in the United States, Latin-America and Europe.
Abstract:
The recent emergence in America of Chikungunya and Zika has added new febrile viral diseases which impact susceptible women in childbearing age and with a high rate of vertical transmission, which can occur in asymptomatic women. Both diseases are caused by viruses transmitted primarily by Aedes mosquitoes, found throughout much of the tropical and subtropical regions of the Americas. Some reports warn that climate change will worsen vector-borne disease threat. Chikungunya fever was first identified in Puerto Rico during an outbreak in 2014. 10 newborns where admitted from mothers with chikungunya-like symptoms within 5 days after delivery. The most prevalent symptoms in those babies were irritability and maculopapular rash. 3 babies were admitted from mothers with symptoms more than 5 days from delivery. Symptoms like fever, irritability and rash where not present, but they presented central nervous system lesions. At present, health officials reported that 1,726 people have been infected with Zika in Puerto Rico, including a total of 191 pregnant women. Only one case of microcephaly has been reported. These outbreaks prompted our Neonatal-Perinatal Service to characterize clinical manifestations of the diseases, develop guidelines for diagnosis and management of suspected intrauterine exposed fetuses. Health care professionals need to be familiar with the surveillance system, perform history taking focusing on febrile viral illnesses during pregnancy, recognize women at risk for chikungunya and Zika infections, and follow the protocols established by the local and state Health Authorities, including neurodevelopmental follow-up of affected offsprings.
Children's National Health System, USA
Time : 17:30-17:50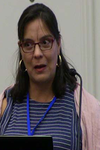 Biography:
Natalia Isaza Brando is an Associate Neonatology Physician in Children's National Health System, Washington DC. She had work experience as Neonatology Physician Associate, NICU attending, Adjunct Instructor in Pediatrics, Health and Wellbeing Program Director, Instructor, Health Educator, Pediatrician and Physician. She is interested in investigating the short and long-term impact of maternal depression on mother-infant behaviors.
Abstract:
I will intend to cover during the talk: The bioactive components in human milk that influence the immune status of newborns; the physiological and protective functions of the immune components in human milk: Anti-microbial substances and antibodies; the constituents in breast milk that promote tolerance and priming of the immune system in the newborn; how breastfeeding provides passive and long-lasting active immunity; how the use of oral immunotherapy with colostrum in the first days of life of sick newborns can improve their response to infections in the NICU; how human milk can improve the incidence of nosocomial infections in the NICU.
Northwestern University, USA
Time : 17:50-18:10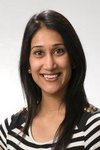 Biography:
Leena Bhattacharya Mithal is a Pediatric Infectious Diseases specialist at the Ann & Robert H. Lurie Children's Hospital of Chicago and an Instructor at Northwestern University, Feinberg School of Medicine. She is pursuing her Master Degree in Clinical Investigation at the Northwestern Graduate School. Her research interests include neonatal infections, novel diagnostics for sepsis in preterm infants, study of the perinatal-neonatal microbiome, and vaccine awareness and delivery.
Abstract:
Early onset neonatal sepsis disproportionately affects preterm infants and remains a major cause of morbidity and mortality. Yet, diagnosis remains inadequate resulting in missed cases or prolonged empiric antibiotics with significant adverse consequences including necrotizing enterocolitis, antibiotic resistance, and death. Development of novel, more reliable methods to diagnose sepsis in preterm infants is essential to improve their outcomes. Biomarkers of infection, placental histopathology, and molecular methods of pathogen detection are among the tools being investigated for accurate identification of infants with sepsis. This presentation will review the conundrum of early onset sepsis in preterm infant and discuss both existing evidence and new research on novel diagnostics, including data on acute phase reactants and 16S rRNA PCR of cord blood in a large single-center cohort.
Break:
E-Poster Presentations 18:10-18:30 @ Independence B Hall