Day 2 :
Track 08: Immunology of Infections
Track 10: Epidemiology of Emerging and Re Emerging Diseases
Track 11: Diagnosis of Infectious Diseases
Track 12: Treatment for Infectious Diseases
Track 19: Infectious Diseases Prevention, Control Measures and Cure
Chair
Francis J Castellino
University of Notre Dame, USA
Co-Chair
Eugenie Bergogne-Berezin
Centre Hospitalo-Universitaire Bichat-Claude Bernard University Diderot, France
Session Introduction
University of Arkansas for Medical Sciences, USA
Time : 11:35-11:55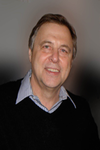 Biography:
Zharov Vladimir P is the Director of the Arkansas Nanomedicine Center at the University of Arkansas for Medical Sciences, USA. He has received his PhD and DSc degrees from the Bauman Moscow State Technical University (BMSTU) and completed his Postdoctoral Fellowship at Lawrence Berkeley National Laboratory at the University of California. He has served as the Chairman of Biomedical Engineering Department at the BMSTU and his record of innovative achievements include more than 200 publications (5 in Nature journals), 54 patents and 5 books. He pioneered photoacoustic and photothermal medical technologies, laser pulse nanotherapy of infections and cancer, laser-ultrasonic microsurgery and in vivo flow cytometry. He is the State Prize Winner, the most prestigious national award in Russia and the first recipient of the US Maiman Award, named after the inventor of the first laser.
Abstract:
Infections remain one of the main causes of death in the worldwide. The diagnosis of infections and other diseases begins with a common medical procedure: The examination of blood samples. The sensitivity of current blood tests is limited by the small volume of blood collected, in which no less than one disease-specific biomarker (e.g., pathogen) can be detected. This can miss many thousands of abnormal cells and biomarkers in the whole blood volume (~5 liter in adults), which can be sufficient for disease progression to difficult-to-treat if not already incurable complications (e.g., sepsis). This report summarizes our novel concept of early disease diagnosis with ~1000-fold improved sensitivity using in vivo non-invasive photoacoustic (PA) flow cytometry (PAFC) platform for identification and enumeration of rare circulating disease-associated biomarkers with intrinsic PA contrasts (e.g., hemozoinin malaria) or molecularly targeted with the functionalized gold nanoparticles. The principle of PAFC is based on the irradiation of the superficial blood vessels with near-infrared laser pulses followed by detection of laser-induced acoustic waves from single biomarkers with small ultrasound transducer attached to skin. In addition, the integration in real-time diagnosis and therapy (called theranostics) can eradicate circulating bacteria and viruses and thus can potentially prevent or at least inhibit deadly complications. Recent advances of this label-free theranostics platform is presented with focus on its pre-clinical and clinical trials associated with malaria, S. aureus and bacteremia.
Saint Joseph's University, USA
Time : 11:55-12:15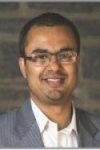 Biography:
Shantanu Bhatt is affiliated to the Saint Joseph's University, USA.
Abstract:
Enteropathogenic Escherichia coli (EPEC) is responsible for considerable disease and death amongst infants in developing countries. EPEC belongs to the attaching and effacing (A/E) family of bacterial pathogens, which are aptly named because they adhere intimately to intestinal cells and destroy cellular microvilli to form characteristic pathomorphological A/E lesions, which lead to diarrhea and dehydration. The ability to form A/E lesions resides within the virulence module locus of enterocyte effacement (LEE), which encodes a type III secretion system (T3SS). To date, over fifty non-LEE encoded regulators have been identified in EPEC. The vast majority of these regulators affect the expression of the LEE-encoded transcription factors, Ler, GrlR and GrlA. Intriguingly, every regulator of the LEE that has been identified to date in EPEC is a proteinaceous factor. Thus far, not a single regulatory small RNA (sRNA) has been implicated in its virulence. We set out to identify and characterize sRNA regulators of the LEE in EPEC. Our preliminary data suggest that Hfq globally represses gene expression from all the LEE-encoded genes including the grlRA operon. Because Hfq and Hfq-dependent sRNAs typically target the 5' region of the first gene in an operon, we constructed a reporter E. coli strain in which only the 5' UTR and 45 nucleotides of the grlR ORF were fused to a chromosomal N-terminally truncated lacZ gene driven by the heterologous ParaBAD promoter (ParaBAD-grlR-lacZ). Inactivation of hfq resulted in elevated β-galactosidase activity from the grlR'-'lacZ fusion suggesting that the cloned 5' region of grlR was sufficient to elicit Hfq-dependent repression. These results also suggest that one or more Hfq-dependent sRNAs, conserved between EPEC and E. coli, regulate grlRA. To identify these sRNAs, each of the 27 conserved Hfq-dependent sRNAs was individually overproduced in the grlR-lacZ reporter strain. Three sRNAs-MgrR, RyhB and McaS reproducibly repressed the grlR-lacZ fusion. Using IntaRNA we aligned each of the 3 sRNAs to the cloned 5' region of grlR. Bioinformatic analysis revealed that MgrR exhibited the most extensive and contiguous region of complementarity (~10 bp) with the grlR leader region. The predicted base-pairing region in MgrR was substituted with a scrambled oligonucleotide sequence that lacks complementarity to grlR. Predictably, mutation of the base-pairing region abolished the ability of MgrR to pair to and repress the grlR-lacZ fusion, thereby providing genetic evidence for direct base-pairing between grlR and MgrR. Subsequent experiments revealed that MgrR binds to the same region on the grlRA transcript as CsrA and counteracts its stimulatory effect. Meanwhile, RyhB appeared to form a relatively shorter (~6 bp) duplex with the ribosome-binding site of grlR. An oligonucleotide substitution in the base-pairing region of RyhB also prevented the sRNA from repressing the grlR-lacZ fusion, suggesting that RyhB, like MgrR, base pairs to the 5' region of grlR. In contrast to MgrR and RyhB, McaS did not possess any regions of complementarity to grlR and presumably exerts its effect by sequestering CsrA. In summary, our results provide the first piece of evidence to implicate multiple Hfq-dependent sRNAs in controlling the LEE-encoded virulence of EPEC. Future studies are aimed at elucidating the molecular mechanism by which MgrR, RyhB and McaS regulate the LEE and the ensuing A/E lesion formation.
University of Florida College of Medicine Jacksonville, USA
Time : 12:15-12:35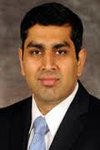 Biography:
Kartikeya Makker is an Assistant Professor in Nenatology at University of Florida College of Medicine and is the Quality Initiative Director of the Neonatal Intensive Care Unit (NICU) at UF Health. He is also a candidate for Master of Public Health at Johns Hopkins Bloomberg School of Public Health. He has several publications, national presentations and has been awarded for Medical Education on numerous occasions.
Abstract:
Ventilator-associated pneumonia (VAP) is a serious complication related to mechanical ventilation in the neonatal period. However, lack of a specific definition and difficulties obtaining noncontaminated samples of the lower respiratory airway render microbiological diagnosis and etiological treatment extremely difficult. Thus far, only few studies have approached VAP using accepted Centers for Disease Control and Prevention criteria and reliable sampling techniques. In recent years, however, the blind-protected bronchoalveolar lavage technique with protected specimen brush and the development of validated biomarkers have attempted to overcome the diagnostic difficulties and assess the response to therapy. This presentation on neonatal VAP aims to stimulate neonatologists' interest in this subtle but serious complication of mechanical ventilation.
Mahavir Super Specialty Hospital, India
Time : 12:35-12:55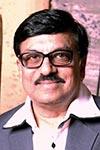 Biography:
Ashok Kapse is a consulting Pediatrician practicing in the city of Surat in the Gujarat state of India, besides owning a private pediatric hospital he is also the Head of the Pediatric Department at a prestigious Mahavir Super Specialty Hospital. After completing graduation (MBBS) he did MD in Pediatrics. Initially he has worked as a Professor of Pediatrics at Medical College Surat, later he opted out for private practice however pursued academic interest. He has developed special interest and skills in infectious diseases. He is a recipient of many oration awards and delivered hundreds of lectures on dengue, malaria, typhoid and antibiotic uses across India. He has decorated many posts in medical fields: President of Surat City Branch of Indian Academy of Pediatrics (IAP), President of Gujarat State Branch of IAP and National President of Infectious Diseases Branch of IAP are few of them. He is an avid Clinical Photographer; his photos figure into various books and atlases including the prestigious atlas of infectious diseases published by American Academy of Pediatrics. He has published umpteen articles in peer reviewed journals.
Abstract:
Child presenting with rash is common occurrence in pediatrics. Rash presenting with fever provides you material for microbiological evaluation, offers you unique opportunity to make clinical diagnosis and gives clinician vital leads towards severity markers. A case could be approached in different ways however rash based approach is the easiest way for clinical evaluation. Classification and evaluation of rash as erythematous, maculopapular, papulovesicular, petechial, blisterous and so on leads clinician to correct diagnosis and proper management. Correct typing of rash directs clinician towards a careful wait and watch approach in certain clinical situation while dictates him to act emergently in others. I intend to provide an easy clinico-pictorial approach for a case presenting with rash in day to day practice.
Break:
Lunch Break 12:55-13:55 @ Benzamin's
University of San Simon, Bolivia
Time : 13:55-14:15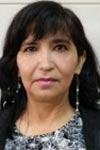 Biography:
Maria Del Rosario Davalos Gamboa has acquired her Pharmaceutical Biochemistry degree from the University of San Simon. She has started working at the University of San Simon in the Faculty of Medicine at the Laboratory of Nuclear Medicine and later from August 1992 continued working as a Teaching Research Assistant till 1998. From 2009 to 2010, she was the Director of the Research Institute of the Faculty of Dentistry UMSS and in 1997 won a competency exam at the Faculty of Dentistry UMSS in Biochemistry and appointed as a Professor. She is currently a Legal Representative and owner partner (in a greater proportion than 51% of shares) of the International Associated Factory oils and coals SRL ACECAB, in the city of Santa Cruz, Bolivia, whose principal activity is to generate cosmetic oils and charcoal.
Abstract:
Introduction: In Bolivia there is no research to identify the effect of socioeconomic status, diet and physical activity in cancer in children and adolescents.
Objectives: The aim of this study was to identify the predominant types of cancer in children and adolescents attending the Children's Hospital Manuel Ascencio Villarroel in Cochabamba (Bolivia) and the effect it had on these socioeconomic status, diet and physical activity.
Methods: Cross sectional study conducted in January 2016 in children and adolescents with cancer (n=36) between zero and 16 years old who attend the Hospital Manuel Ascencio Villarroel child of Cochabamba (Bolivia), involving 21 male and 15 female. Parents or guardians of the participants were surveyed. It has been made a descriptive and explanatory analysis.
Results: The prevalent cancer in this population was leukemia. In a proportion of 72.22%, cancerous tumors in various parts of the body were 11.11% and other cancers were 16.7%. In the socioeconomic status of the parents, lived in urban areas 66.66%, 50% lived in a rented house, 66.6% had a house built of brick and 52.77% lived in two rooms of 47.22 parents had secondary school and 36.11% of primary school. In the type of feeding natural products before the diagnosis of cancer, 41.66% used to eat natural carbohydrates, 61.11% natural protein, natural fats 61.11%, 63.88% natural fruit, 55.55% natural fiber, drank plenty of water 27.77%. The type of food not suitable before diagnosis of cancer, ate deli meats 33.33%, 75% drank carbonated soft drinks, 83.3% ate junk food sugar and refined flour and 77.77% ate junk food. No statistical significant differences in physical activity were detected.
Conclusions: This study identified that leukemia is the prevalent type of cancer in children and adolescents who regularly attend child Hospital Manuel Ascencio Villarroel in Cochabamba. That most children and adolescents with cancer live in urban areas and are economically disadvantaged. The feeding they received before the cancer diagnosis was a varied diet based on natural products and not suitable that facilitate the development of cancer and almost all the children and teens commonly consumed soft drinks, refined sugar, refined flour and junk food products; Foods that are related to the origin of cancer.
Jordan University of Science and Technology, Jordan
Time : 14:15-14:35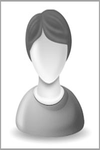 Biography:
Muhamad Ali K Shakhatreh has completed his PhD. from University of Dayton- USA. Currently, he is an Assistant Professor in Jordan University of Science and Technology (Jordan) in the field of Microbiology. His research experience and interests are in bacteriology with focusing on medical microbiology. He has 6 publications.
Abstract:
Waterpipe tobacco smoking (WTS) has significantly increased worldwide. It has become a global public health problem (threat) and a serious global concern. This type of smoking is not a safe alternative to cigarette smoking which is a potential risk factor. The effects of waterpipe tobacco smoking on health outcomes remain unknown. However, few studies investigated and reported the relationship between waterpipe tobacco smoking and adverse health effects (deleterious health effects associated with waterpipe tobacco smoking). Little is known about effects of waterpipe tobacco smoking on oral health (if it can cause oral health problems). The objective of the current investigation is to determine the effect of waterpipe tobacco smoking on the changes in oral microbial flora which is still under investigation. Samples were taken aseptically from the oral cavity and subgingival regions of healthy participants (waterpipe smokers and waterpipe non-smokers). To identify types, frequency and mean number of microorganisms in cultures from the oral cavity and subgingival regions, standard bacterial culture methods were used. The present study provides a preliminary proof (evidence) indicating that oral microbial flora is significantly changed (altered) by waterpipe tobacco smoking (linking between waterpipe tobacco smoking and alteration in oral microflora).
Sri Ramachandra University, India
Time : 14:35-14:55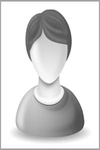 Biography:
Thambarasi Sundaram has completed her MBBS and Post graduation studies from Sri Ramchandra University, India.
Abstract:
Objectives: To determine the usefulness of Typhidot M in rapid diagnosis of typhoid fever in children and to determine the sensitivity and specificity of Typhidot M with blood culture as gold standard.

Methods: Blood samples were collected from 130 children who were clinically diagnosed as typhoid fever. Typhidot-M is a dot enzyme immunoassay for detection of specific IgM to Salmonella Typhi. Samples were serologically tested with Typhidot assay as per the kit instruction (Typhipoint M/s AB diagnopath Mfg. Pvt. Ltd). For analysis purpose study group was divided into four; Confirmed Typhoid fever: Diagnosis of typhoid fever as confirmed by positive culture of S. Typhi; Probable typhoid fever: Children with fever and with a positive serodiagnosis (WIDAL) or antigen detection test but without S. Typhi isolation; Clinical enteric fever: Patient's whose clinical course is compatible with typhoid fever but without S. Typhi isolation; and Non-typhoid fever: Children with definitive alternative diagnosis and in whom blood culture is negative for Salmonella Typhi.
Results: Of the 130 blood samples, 31 (23.8%) were positive of Salmonella Typhi infection and remaining 99 were negative for Salmonella Typhi. 54 (41.5%) were typhidot IgM positive. There were no cases in which culture was positive and typhidot negative. But there was false positive in 23 patients (17.6%). Of these 5 were probable typhoid fever, 2 were clinical typhoid fever, 3 had infection with S. Paratyphi A and 13 patients in non-typhoid group. The sensitivity, specificity, positive and negative predictive value of Typhidot test in comparison with blood culture were 100%, 76.7%, 57.4%, 100%, respectively.
Conclusions: After analyzing the present study, it was concluded that blood culture remains the gold standard for the diagnosis of typhoid fever. Typhidot M may be an alternative in early and rapid diagnosis of typhoid fever where facility of blood culture is not available.
Break:
Young Researchers Forum 14:55-15:35 @ Independence B Hall
1University of Nigeria, Nigeria
2German Leprosy and Tuberculosis Relief Association, Nigeria
Time : 14:55-15:15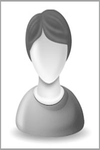 Biography:
Otache A E is affiliated to the University of Nigeria, Nigeria.
Abstract:
Introduction: Leprosy is a chronic infectious disease that is associated with serious morbidity and is a disease of public health concern because of the social stigma. Knowledge, attitudes and practices of medical practitioners is vital in the control.
Objective: The aim of the study was to assess the knowledge, attitudes and practices of medical officers and interns regarding leprosy disease.
Methods: This cross sectional study was conducted among medical officers and interns in University of Nigeria teaching Hospital and Enugu State University Teaching Hospital, both in Enugu. Data was collected using a self reported questionnaire on the knowledge, attitude and practices towards Leprosy. Data was analyzed using SPSS version 21 and statistical significance of association between variables was assessed using Chi-square test at p<0.05. Ethical clearance was obtained from the Research Ethics Committees of both health facilities.
Results: All the 26 medical officers and 262 interns returned the completed questionnaires. In the study, interns showed higher knowledge 78.2% than medical officers 60.4%. Knowledge of the respondents on diagnosis, management and prevention of leprosy was adequate. However, their overall attitudes and practices towards leprosy were poor. 50% of them would not eat, 79.9% would not marry and 34.7% of them would not agree to perform cardio-pulmonary resuscitation (CPR) to persons affected by leprosy. Only 33.3% would like to work in any leprosy referral hospital, while 5.1% would not agree to be admitted in the same hospital with persons affected by leprosy and 31.3% would like to isolate people affected with leprosy from the general community. Agree to perform CPR and category of profession relationship was not statistically significant (X2=8.296, df=4, p=0.081), but the relationship with the age of the participants was significant (X2=17.111, df=8, p=0.029).
Conclusion: The study revealed there is adequate knowledge among medical officers and interns with regards to leprosy in the two hospitals. However, their attitudes and practices are poor. There is need to organize training programs at regular intervals for interns and medical officers in out-patients departments.
Saint Joseph's University, USA
Time : 15:15-15:35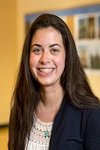 Biography:
Marisa Egan is affiliated to the Saint Joseph's University, USA.
Abstract:
Enteropathogenic Escherichia coli, commonly known as EPEC is a diarrheal pathogen that infects infants in developing countries. The bacterium belongs to the attaching and effacing (A/E) morphotype of pathogenic E. coli, since it infects infants by directly binding to intestinal epithelial cells and destroying the microvilli. The virulence of EPEC is attributed to its major pathogenicity island: The locus of enterocyte effacement (LEE). Treatment of EPEC infections is particularly challenging, because currently there are no vaccines against this bacterium. The problem is only exacerbated by the emergence of multi-drug resistant strains of EPEC. Thus, understanding the regulatory pathways that govern the LEE is critical towards the development of effective measures to combat EPEC infections. The LEE is responsive to a myriad of environmental cues with the majority of them targeting three LEE-encoded transcription factors: Ler, GrlR, and GrlA. Whereas transcriptional regulation of the LEE has been widely characterized, post transcriptional regulation including regulation by trans-encoded regulatory small RNAs (sRNAs), remains understudied. Most sRNAs exert their effects by directly base-pairing to their target mRNAs to influence the translation and/or stability of the target mRNA. A subset of these sRNAs requires Hfq, a chaperone protein that assists in the finding and base-pairing of sRNAs to their target mRNAs. One such sRNA is RyhB. Preliminary results suggest that Hfq and RyhB core press the grlRA mRNA that encodes GrlR and GrlA. To better understand the mechanism of action of RyhB on the grlRA mRNA, we preformed in silico alignment analysis. By using IntaRNA, we identified regions of complementarity between RyhB and the ribosomal binding site, in the 5' untranslated region (UTR), of the upstream gene grlR in the grlRA mRNA. In order to confirm this prediction of direct base-pairing between RyhB and grlRA, we constructed a polynucleotide mutation in the seed region of RyhB; this mutation completely abolished the ability of the mutant RyhB to base pair to and represses the grlR-lacZ fusion. Thus, collectively, our results suggest that RyhB represses the LEE by directing base-pairing to the leader segment of the grlRA mRNA and preventing the expression of both GrlR and GrlA. Future studies are aimed at further understanding the RyhB-mediated regulation of the LEE by genetic, biochemical and phenotypic assays to with the goal of developing efficacious and potent pharmacological targets against EPEC.
Break:
Poster Presentations 15:35-16:40 @ Foyer's
Coffee Break 16:40-17:00 @ Foyer's