Day 3 :
Track 06: Clinical Studies and Case Reports
Track 09: Mechanism of Resistance
Track 15: Tuberculosis
Track 16: Hepatitis
Track 25: Antibiotic Resistance
Chair
Stef Stienstra
Dutch Armed Forces/Royal Dutch Navy, Netherlands
Co-Chair
Rachel Groppo
Sanofi Pasteur, USA
Session Introduction
1University of Fort Hare, South Africa
2University of Buea, Cameroon
Time : 12:20-12:40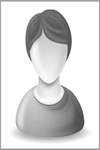 Biography:
Roland N Ndip has obtained his PhD in 1994 from the Edo State University, Nigeria. He has worked as a Professional Microbiologist for over 20 years successively at Edo State University, Nigeria; University of Fort Hare, South Africa and the University of Buea, Cameroon rising to the rank of Professor of Microbiology. His research has concentrated in the areas of microbiology, molecular biology, antimicrobial chemotherapy and alternative and complementary medicine. He has published over 100 articles in international peer reviewed journals of repute. He currently serves as a Registrar at the University of Buea, Cameroon.
Abstract:
The aim of this study was to isolate and identify phytochemicals with anti-Helicobacter pylori activity from the stem bark of Sclerocarya birrea. The plant crude extract was fractionated by silica gel column and thin layer chromatography techniques; initially with ethyl acetate (EA) and subsequently with a combination of ethyl acetate/methanol/water (EMW). Further fractionation and identification of the phyto-constituents was achieved by gas chromatography and mass spectrometry (GC/MS) analysis. The antimicrobial activity of the fractions and compounds was evaluated against 5 metronidazole and clarythromycin-resistant strains of H. pylori and a reference strain ATCC 43526 using micro-broth dilution technique. Amoxicillin was included in these experiments as a positive control antibiotic. Sixteen of the 18 fractions collected demonstrated anti-H. pylori activity with minimum inhibitory concentration (MIC50) values ranging from 310-2500 µg/mL. Two of the fractions; EMW fraction 6 and EA fraction 1 revealed the presence of 5 and 24 compounds respectively representing 40.5% and 86.57% of the total composition. Most of the compounds were essential oils with terpinen-4-ol being the most abundant agent (35.83 %), followed by pyrrolidine (32.15 %), aromadendrene (13.63%) and α-gujunene (8.77%). MIC50 values for amoxicillin, terpinen-4-ol and pyrrolidine ranged from 0.0003-0.06 µg/mL, 0.004-0.06 µg/mL and 0.005-6.3 µg/mL respectively. The inhibitory activities of terpinen-4-ol and pyrrolidine were similar to amoxicillin (P>0.05). Most of these compounds are being reported in this plant for the first time and may represent new sources of therapeutically useful compounds against H. pylori.
Dr L H Hiranandani Hospital, India
Time : 12:40-13:00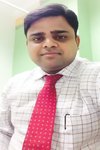 Biography:
Neeraj Kumar Tulara has completed his Post graduate Diploma in Infectious Disease from South Wales University, Australia. He is a Diplomate at National Board-Internal Medicine, India. He is an MBBS (Bachelor of Medicine and Surgery), India. He is a Member of IDSA, USA. He is an Editor for SM Tropical Medicine Journal, USA and a Reviewer of Biomedical Sciences, USA.
Abstract:
Background: Fever is most common presentation of any disease of any etiology. For children many fever protocol has been practiced in developed and also developing world but for fever in adult patients there are paucity of literature about how to investigate and treat the adult patient presenting first time with the fever in emergency care.
Objective: Objective of this study is to devise standard care pathway for all adults who presents with fever with no localizing signs in order to avoid unnecessary investigation and unwanted antibiotics. After devising fever protocol, pilot study was performed to see its effectiveness.
Methods: A protocol was formulated for all adults presenting with fever without any signs of SIRS and no localizing signs to suggest the clear etiology of the fever. Initial investigations were based on duration of fever, type of fever and associated symptoms along with fever. Treatment was based on the results of investigations. A pilot study was conducted wherein all adults with fever were included and data were analyzed.
Results: During the 3 month study period 1109 adult patients were presented with fever in emergency department, out of them 876 were fitting in the parameters of devised protocol with 659 patients were presented within the first 48 hours of the onset of fever. All patients experienced the defervescence of the fever. Of the patients presented within 48 hours, 69.8% (460/659) defervesced without the need of any investigations and 63.2% (416/659) defervesced without the need of any antibiotic therapy.
Conclusion: Implementation of fever protocol in emergency care department helped to reduce the unnecessary investigation and antibiotics. Thus reducing the cost of the management of fever and also the most important is to help in reducing the antimicrobial resistance by reducing the unwanted used of antimicrobials.
1Karary University, Sudan
2Cairo University, Egypt
Time : 13:00-13:20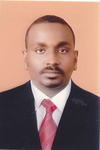 Biography:
Ashraf Osman Abdellatif Mohamed is currently a PhD student at Faculty of Pharmacy, Cairo University, Egypt. He has published five papers in reputed journals.
Abstract:
Combining and incorporating of the natural antimicrobials with metal nanoparticles is a growing research area because of their potential applications in nanomedicines to enhance and synergize their activity as well as to minimize unwanted side effects by using lower concentrations. The aim of the present study was to investigate the feasibility of using tea tree oil (TTO) and greenly synthesized silver nanoparticles (AgNPs) alone and in micro emulsion combination formula against representative wound infecting pathogens namely; Staphylococcus aureus, methicillin resistant Staphylococcus aureus (MRSA), Pseudomonas aeruginosa and Candida albicans. The result of the bioassay showed that both TTO-AgNPs combination possesses a potential antimicrobial property. Based on the minimum lethal concentration (MLC), the fractional lethal concentration index (FLCI) showed that treatment with combinations of TTO and AgNPs exerted a synergistic effect against MRSA (FLCI=0.233) followed by P. aeruginosa (FLCI=0.263) and indifferent effects against S. aureus and C. albicans (0.53 and 0.73, respectively). As well, analysis of the morphological changes in S. aureus cells by transmission electron microscope (TEM) revealed that, AgNPs aggregated and located non-specifically on the cell wall, also, AgNPs were seen within the cell wall or the cell of bacteria. The cells became severely distorted and disrupted showing a bactericidal action when compared to untreated cells. In conclusion, these results showed the potential of using TTO and AgNPs in form of micro-emulsion combination and this could be developed into a broad spectrum pharmaceutical product for treating wound infections.
Break:
Lunch Break 13:30-14:30 @ Benzamin's