Day 1 :
Keynote Forum
University of California, San Francisco,USA

Biography:
Abstract:
Statement of the Problem: Diagnosis of human prion diseases can be difficult as they can present similar to many other conditions, and many other conditions can clinically mimic prion disease. Correct diagnosis of prion disease is important in order to prevent accidental transmission of the prions, to prevent further unnecessary diagnostic testing and to provide a realistic prognosis to the patient and family.
Methodology & Theoretical Orientation: Our center has evaluated more than 2500 cases of rapidly progressive dementia (RPD), including more than 600 cases of prion disease through our clinical research program. Most patients undergo a comprehensive evaluation including clinical history, cognitive testing, CSF analysis, research brain MRI protocol and other testing. These data are analyzed to identify measures that might improve diagnostic accuracy of prion disease compared to other non-prion RPDs.
Findings: The clinical presentation, including presenting symptoms, duration of disease, and laboratory findings are quite varied in prion disease. Brain MRI with diffusion sequences show high diagnostic accuracy for human prion disease. Unfortunately, radiologists in the USA often miss the radiological diagnosis of prion disease, despite the MRIs showing classic features. A relatively new CSF test called RT-QuIC shows high specificity, although not as good sensitivity, for prion disease diagnosis.
Conclusion & Significance: Our ability to diagnosis prion disease has improved over the past few years to the point at which brain biopsies are rarely needed. Improved diagnosis will be important for future treatment trials and prevention of accidental transmission of these potentially infectious diseases.

Keynote Forum
Kansas State University ,USA

Biography:
University Distinguished Professor, Dept. Biochem & Mol Biophys, Kansas State University, 2017-present.Professor and Head, Dept. Biochem & Mol Biophys, Kansas State University, 2012-present
Visiting Professor of Physiology, David Geffen UCLA School of Medicine, 2010-2011.Visiting Scientist and Fulbright Scholar, Faculte de Medecine. Institut Necker Enfants Malades, INSERM U570, Paris, FRANCE, 2002-2003.ASM Visiting International Professor, Universidade de Sao Paulo, Sao Paulo Brasil, 2001.Professor, University of Oklahoma, Department of Chemistry, Norman, OK, 9/01/98-06/01/12. Associate.Professor, University of Oklahoma, Department of Chemistry, Norman, OK, 9/01/931998.Visiting Associate Scientist, Institute Pasteur.Unite de Programmation Moleculaire et Toxicologie Genetique, Paris, FRANCE, 1993-1994.Assistant Professor, Medical College of Wisconsin, Dept. of Microbiol., Milwaukee, WI, 1988-1993.Assistant Professor, University of Notre Dame, Dept. of Biol. Sci., Notre Dame, IN, 1984-1988.Post Doctoral Scientist, University of California, Berkeley, California, 1982-1984.Advisor: Dr. Hiroshi Nikaido - Dept. of Microbiol. and Immunol.Post Doctoral Scientist, Stanford University Medical School, Stanford, California, 1981-1982.Advisor: Dr. Leon T. Rosenberg - Dept. of Med. Microbiol.

Abstract:
Gram (-) bacteria acquire ferric siderophores through TonB-dependent transporters (TBDT) in their outer. membrane. By fluorescence spectroscopic high-throughput screening (FLHTS) we identified inhibitors of TonB-dependent ferric enterobactin (FeEnt) uptake through E. coli FepA (EcoFepA). Among 165 inhibitors found in a primary screen of 17,441 compounds, we evaluated 20 candidates in secondary tests of TonB activity, including ferric siderophore uptake and colicin killing. 6 of the 20 primary hits inhibited TonB action in all the tests. Further analysis of the inhibitors in [59Fe]Ent and [14C]-lactose accumulation experiments suggested several as proton ionophores, but two chemicals, ebselen and ST0082990, are did not behave like proton ionophores and may inhibit TonB-ExbBD. The success of FLHTS against E. coli led us to adapt it to the ESKAPE pathogen Acinetobacter baumannii. We identified its FepA ortholog (AbaFepA), confirmed its involvement in FeEnt uptake by deleting the structural gene, cloned AbafepA, genetically engineered 8 Cys substitutions in its surface loops, modified them with fluorescein and made fluorescence spectroscopic observations of FeEnt uptake in A. baumannii. Among the Cys substitutions in AbaFepA, several (S279C, T562C, S665C) were well labeled by fluorescein and suitable for measurements of FeEnt transport. As in E. coli, the test monitored TonB-dependent FeEnt uptake by AbaFepA. In microtiter format FLHTS with A. baumannii produced Z' factors from 0.6-0.8. Overall these experiments both identified agents that block TonB action, and revealed the potential of FLHTS for larger screens of bigger libraries to find novel antimicrobial compounds against Gram (-) bacteria, including the CRE/ESKAPE pathogens.
Track 14: Vaccines and Vaccination
Location: Sanfrancisco
Session Introduction
Nationwide Children's Hospital,USA

Biography:
Michael T. Brady MD is an Emeritus Professor of Pediatrics at The Ohio State University. He is a Pediatric Infectious Diseases clinician and researcher. He is Associate Editor of the 2015 and 2018 American Academy of Pediatrics Committee on Infectious Diseases Red Book. He has made presentations on Maternal Immunizations nationally and internationally.
Abstract:
Statement of the Problem: Many infectious diseases can adversely affect the health of pregnant women; adversely impact the fetus directly during gestation and cause infectious illnesses in newborn infants who are too young to receive benefit from available vaccines. Globally, 10-50% of still births are due to maternal/fetal infections; 600,000-800,000- neonatal deaths are due to infections. Maternal immunizations with vaccines targeting influenza, pertussis and tetanus have already provided improved maternal health during pregnancy, fewer adverse fatal fetal events and reduced illness in young infants. Infections in young infants frequently result in illness and the need for medical care; while some result in morbidity and even mortality. Some of these infections are due to vaccine-preventable conditions which are acquired at an age prior to completion of an effective vaccine series, e.g. influenza, meningococcal group B, pertussis. Other infections are caused by infections for which there is no currently available vaccine, e.g. group B streptococcus and respiratory syncytial virus (RSV). Utilizing vaccines more effectively during pregnancy could result in better health outcomes for the mother, her off-spring or both. Future candidates for maternal immunizations include: group B streptococcus vaccine, respiratory syncytial virus vaccine, meningococcal group B vaccine, meningococcal conjugate vaccine (MenACWY) and pneumococcal conjugate vaccine. Considerations that will impact successful utilization of a maternal immunization strategy include: (1) vaccine safety during pregnancy: mother and fetus (2) vaccine efficacy for mother, fetus and infant; (3) increasing capacity and acceptance of vaccine administration by obstetric providers; and (4) cost.
RGN The University of Nottingham United kingdom

Biography:
Dr Nichola Ashby is an Assistant Professor for the University of Nottingham, School of Health Sciences. As a nurse she is the lead within the school for Critical Care and Major Trauma. She undertook her PhD at the University of Birmingham and looked at stigma and iatrogenic disease, focusing on healthcare workers attitudes and values towards others within the profession. Further research undertaken is qualitative work on sepsis management, critical care, trauma coordinators doctoral journeys for women and pressure area care within critical care. Her research interests are the perceptions , values and attitudes of healthcare workers towards sepsis and infection. She works actively within national policy development for critical care and major trauma and is a clinical expert for the National Institute of clinical Excellence. Dr Ashby also is a steering group committee member for the Royal College of Nursing Critical Care and In flight Nursing.
Abstract:
Individuals or groups will form impressions of another based upon a series of traits, which may be relied upon when forming behaviour pattern towards others (Asch, 1946; Crocker and Major, 1989; Pinel, 1999; Albon, 2002; Corrigan and Wassel, 2008). These traits will depict the reception individuals receive within healthcare and may depend upon learnt and inherited 'perceived' ideals affecting the working and personal relationships experienced by healthcare workers with a positive diagnosis o f infection, predisposing stigma responses to others (Asch, 1946)
A longitudinal exploratory study was undertaken over three years investigating the potential existence of stigmatising values from student nurses towards positively diagnosed healthcare workers with Pulmonary Tuberculosis (PTB), Human Immunodeficiency Virus (HIV), Methicillin-resistant Staphylococcus Aureus (MRSA), Hepatitis C and Diabetes type 2, was undertaken (Ashby, 2015). The mixed methods used to analyse data provided an interpretive exploration of the stigmatising attitudes and values of 482 student nurses undertaking an education programme. Interpretation of the findings explored the participants views at course commencement, midpoint and completion considering variables of education (theoretical and clinical), personal and professional influences.
Principle Component Analysis of the data provided components for three ANOVA's and the within-subjects repeated measures showed little significance between disease groups. Further qualitative data was analysed to provide interpretation of these results demonstrating the presence of stigma. Therefore, the study recommends the implementation of a longitudinal education model for all healthcare workers, considering disease processes and influencing factors psychologically, socially and physically, which will provide opportunities to reduce the existence of stigmatisation for positively diagnosed healthcare workers.

University of Liverpool, Liverpool UK

Biography:
Guozheng Wang, a reader in University of Liverpool, UK, focuses on critical care medicine, particularly sepsis, using molecular and cellular approach, animal models and clinical investigation to understand the molecular mechanisms, develop diagnostic and therapeutic tools.
Abstract:
Statement of the Problem: The most common pathological change in critical illness is multiple organ failure, which often leads to death. However, the underlying mechanisms are not fully understood. Recently, the secondary hit by cell breakdown products causes great attention.
Methodology & Theoretical Orientation: Both septic animal models and patients with sepsis were investigated. Circulating histones released after cell death, the most abundant damage-associated molecular pattern (DAMPs), were detected and their association with organ injury markers was analyzed. Intervention with anti-histone reagents was carried out to confirm the cause-effect relationship.
Findings: Circulating histones were dramatically elevated in both animal models and septic patients. Their levels were strongly associated with the severity of organ injury, particularly lung and cardiac injury. Using anti-histone scFv or non-anticoagulant heparin could significantly reduce organ injury as well as mortality rates. In addition, histones binding prothrombin initialized coagulation and significantly contribute to dysregulated coagulation leading to disseminated intravascular coagulation (DIC). Extracellular histones could interrupt integrity of cell membrane and cause calcium influx to damage cells, stimulate cytokine release and cause cardiac arrhythmia.
Conclusion & Significance: DMAPs, particularly histones, play critical roles in sepsis, including inflammation, coagulation activation, and multiple organ injury. This lays a foundation for future anti-histone intervention to reduce the unacceptably high mortality rates of sepsis.


Biography:
Dr Lelouvier received his Ph.D in Cellular and Molecular Neurobiology from the University Pierre et Marie Curie, Paris VI, France, in 2007. After a postdoctoral fellowship at the National Institutes of Health (USA), he joined Vaiomer in 2012. As cellular and molecular biology group leader and head of biomarkers discovery, he developed with his group the molecular tools (16S qPCR and 16S metagenomics sequencing) to study specifically the blood and tissue microbiomes, before becoming Chief Scientific Officer of Vaiomer in 2016. The study of tissue and blood microbiota allows Vaiomer to link intestinal dysbiosis and tissular inflammation for the development of biomarkers and therapeutics in the fields of cardiometabolic diseases, neurodegenerative disorders and chronic infection
Abstract:
Diagnosis and treatment of bloodstream infection (BSI) will greatly benefit from sensitive and exhaustive molecular methods to detect bacterial DNA in blood, such as quantitative PCR (qPCR) and metagenomics sequencing. Such approaches are already studied with the aim of reducing the turnaround time and increasing the sensitivity of the microbiota detection in suspected BSI. However, this type of molecular diagnosis is greatly complicated by the presence of human DNA and PCR inhibitors in blood, as well as bacterial DNA contaminants present in the environment, reagents and consumables, which dramatically hamper the signal to noise ratio of qPCR and sequencing pipelines.
In the course of our investigations into the role of tissue microbiota in cardiometabolic diseases we developed specific optimized pipelines of qPCR and 16S targeted metagenomic sequencing to analyze blood bacterial DNA, despite the technical difficulties associated with this sample type. Using these molecular tools we have demonstrated the existence of a highly diversified blood microbiome in healthy human donors and shown the association between changes in the blood microbiome and liver fibrosis in obese patients. These assays were primarily designed to analyze bacterial DNA in blood and tissue of healthy donors and patients with no infectious disease, and therefore their signal to noise ratios are high and they are also capable of detecting BSI in patients with high sensitivity and at early stages of infection.

Rutgers New Jersey Medical School, USA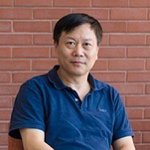 Biography:
Hua Zhu obtained Ph.D. degree from Columbia University and completed his postdoctoral studies from Princeton University. He has been working on herpesviruses for over 20 years. He started with studying human cytomegalovirus (HCMV) immediate-early gene function. He performed pioneer works on global cellular transcriptional responses to viral infection using differential display and gene chip technology. One important discovery from these studies is how HCMV infection activates large numbers of interferon-stimulated genes. Later, he applied the bacterial artificial chromosome (BAC) technology to study HCMV and varicella zoster virus (VZV) gene function,tropism and pathogenesis. He is one of the first to construct for HCMV and VZV BACs. He also used humanized mouse model and luciferase assay to study viral replication in vivo. He was first to discover VZV neurotropic factor which leads to a novel neuro-attenuated VZV vaccine candidate develop. He has published over 70 research articles, reviews and book chapters.
Abstract:
Varicella zoster virus (VZV) infection causes two distinct, but related diseases: varicella (chickenpox) following primary infection and zoster (shingles) after reactivation of latent VZV. VZV reactivationcauses serious neurological diseases such as, postherpetic neuralgia,myelitis, stroke and giant cell arteritis especially in the elderly. Thefactors involved in neuronal invasion and establishment of latency are still elusive. In our previous work, we employed a VZV BAC system in order to characterize a comprehensive library of VZV single ORF deletion mutants. We reported 18 ORFs to be fully dispensable in melanoma cells, which we postulated to encode elements responsible for specific tissue tropism. We now demonstrate that screening of these 18 dispensable gene mutants in differentiated neurons led to the identification of ORF7 as a neurotropic factor. This finding adds to our previous report that ORF7 is also a skin tropic factor. ORF7 is a virion component
localized to the Golgi compartment in infected cells, whose deletion causes loss of polykaryon formation in vitro and severely impairs viral spread in human nervous tissue ex vivo. Molecular mechanism of ORF7 in tissue tropism and pathogenesis are under investigation. Furthermore, ORF7 is required for VZV replication in xenografts of human skin and dorsal root ganglia in a SCID-hu mouse model. We showed that an ORF7 deletion virus is able to infect dendritic cells,which in turn can infect T cells. This unique set of characteristics lends an ORF7 deletion mutant the potential to become an excellent VZV vaccine candidate. This neuroattenuated vaccine would cause neither the primary chickenpox nor the secondary herpes zoster diseases. Finally, given that ORF7 is essential for VZV initial infection of neurons and replication therein, it may also be a critical trigger of reactivation from latency.

Department Biochemistry & Microbiology, Rhodes University, Grahamstown, SOUTH AFRICA

Biography:
Abstract:
Statement of the Problem: There is increasing requirement for the development of new drug protocols against malaria, a fatal disease caused by the lethal parasite Plasmodium falciparum. Leucine aminopeptidase (PfLAP) of Plasmodium falciparum, is being pursued as a promising target for the discovery of novel antimalarials.. Methodology: PfLAP and HsLAP were expressed in Escherichia coli, and AgNPs (3-10 nm) characterized by ultra-violet spectroscopy and transmission electron microscopy. The effects of silver nanoparticles (AgNPs) against P. falciparum leucine amino-peptidase (PfLAP) and the human homolog (HsLAP) were compared. Findings: PfLAP indicated a Km of 694 µM towards leucine-p-nitroanilide and a Vmax of 57.9 μmol.ml-1.min-1 while HsLAP had a Km of 1.6 mM and Vmax of 119.6 μmol.ml-1.min-1. On interaction with AgNPs (670 nM) PfLAP was selectively inhibited (57.1 %; Ki = 610 nM) relative to HsLAP (10.8 %; Ki = 5.22 µM). The viability of P. falciparum parasites was decreased when exposed to silver nanoparticles, with an IC50 value of 6.96 μM, compared to an IC50 value of 647.7 μM for human HeLa cells. Conclusion & Significance: Structural differences between the enzyme variants, particularly the orientation and distance of surface Met349 in PfLAP and Met306 in HsLAP to the zinc binding sites were significant and may allow for selective targeting of PfLAP by AgNPs.
PerkinElmer and Visiting Professor at UCLA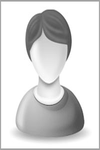 Biography:
Kevin P. Francis Ph.D, Fellow at PerkinElmer and Visiting Professor at UCLA
Abstract:
Each year more than 70 billion standard units of antibiotic are prescribed to treat bacterial infections worldwide. In addition, at least 63,000 tons of antibiotics are consumed by livestock for growth promotion and disease prevention. The result of this overuse of antibiotics is a spiraling increase in resistance. In the United States and Europe, antibiotic resistant bacteria are responsible for more than 4 million infections and approximately 50,000 deaths annually. In addition, bacteria such as methicillinresistant.Staphylococcus aureus (MRSA) have increased in prevalence in hospitals over the last three decades. Such bacteria are particularly problematic in postoperative infections, exacerbating treatment through the development of biofilms, especially on medical implants which are virtually impossible to treat without removal and replacement of the device.This presentation will show how non-invasive preclinical imaging (optical, PET and CT) is being used to better understand the establishment and development of bacterial infections in vivo, and how best to treat them. In particular, data will be shown as to how preclinical imaging can be used to monitor bacterial infections on orthopaedic implants, and how this technology might be translated into the clinic.
Flinders University, Australia

Biography:
Hailay Gesesew has his expertise in Epidemiology. His multi-method approach assessing in each cascades of HIV care continuum will establish a significant contribution for the AIDS Ending goal. He has been publishing a lot of peer reviewed articles on the area of HIV care in reputable journals. Hiis publications produced from his PhD will improve the HIV care in developing countries especially Ethiopia. Hailay has been serving as a clinician, academician and researcher.
Abstract:
Background: How Ethiopia's UNAIDS 90-90-90 targets is progressing was not assessed. We assessed HIV care continuum outcomes as surrogate markers for the 90-90-90 targets. Methodology: Data were collected from a 12 years retrospective cohort from anti-retroviral therapy (ART) clinic in Southwest Ethiopia. For measuring the UNAIDS diagnosis target, prevalence rate of delayed HIV diagnosis was considered as a surrogate marker. For the treatment target, number of people on ART, number of people who discontinued from ART or transferred out, and number of people who had fair or poor adherence were used as surrogate markers. For the viral suppression target, number of CD4 counts and/or WHO clinical stages were used to assess immunological, clinical and treatment successes and further show the viral suppression. Summary statistics, trends and estimated survival time were reported. Findings: 8172 patients were enrolled for HIV cares in 2003-2015. For the diagnosis target, 34.5% patients knew their status early (43%-children, 33%-adults). For the treatment target, 65% patients received ART, 1154 (21.9%) patients discontinued from ART, 1015 (19.3%) patients on ART transferred out to other sites, 916 (17%) of patients on ART had fair or good adherence. For the virological suppression target, 80.7, 80.3 and 65.8% of patients had immunological, clinical and treatment success displaying an estimated 66% of patients achieved the target. Conclusions: The finding reflects that an estimated 35% of patients knew their status timely, 65% of diagnosed patients received treatment and 66% of patients on ART achieved viral suppression. This is very far from the UNAIDS 90-90-90 targets underscoring the need for concreted efforts such as use of unmanned aerial systems (or drones) for transporting laboratory specimens, immediate or same day ART initiation, community distribution of ART, runaway packs during conflict, and use of GenXpert for HIV viral load testing would help to hit the target.
Public Health Agency of Canada, Winnipeg, Canada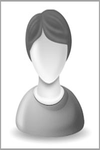 Biography:
Dr. Steven Theriault E.M.C.A, B.Sc.(Hons), M.Sc, Ph.D. A graduate of the University of Manitoba, Steven has completed a B.Sc. (Honours) in Microbiology, a M.Sc. in Genetics, and a PhD in Virology/ Molecular Biology. Steven's doctoral studies included designing an Ebola reverse genetic system to study the pathogenic features of the Zaire virus subtype. Steven joined the Canadian Science Centre for Human and Animal Health as the Chief of the Applied Biosafety Research Program in 2006 where his lab conducts research in the fields of synthetic biology and applied biosafety; testing the efficacy of microbiocides, developing genetic-based diagnostic tools and vaccine platforms, assessing personal protective equipment standards and practices for viral hemorrhagic fever outbreaks, and evaluating decontamination practices used in BSL 3 and BSL4 containment laboratories. Steven also is an adjunct professor at the University of Manitoba and teaches an undergraduate course on applied biosafety.
Abstract:
The 2013-2016 Ebola virus outbreak in West Africa far exceeded the severity of previous outbreaks with an unprecedented number of cases (~28, 600) and fatalities (~11, 300). The outbreak was also unique because a large number of Healthcare Workers (HCW) became ill while working in the open-air Ebola treatment units (ETU). While it is uncertain how these HCWs were exposed to Ebola virus, we attempted to define the transmission risks associated with working ETU shifts. We addressed the potential for fomite-driven transmission via personal protective equipment (PPE) and if saturation due to perspiration, condensation or patients' bodily fluids can compromise PPE. Ebola virus could survive on PPE between 1-24 hours (goggles) and 24-72 hours (Kimberly-Clark 300 N95 respirator, Tyvek Micro-Clean hood, Tychem QC coverall and HazMax boots) at 27oC/80% relative humidity. The PPE items that retained the highest amount of virus were challenged for virus penetration. Ebola virus could not pass through the Tychem QC coverall (dry) or the KC300 N95 respirator (dry or wet) clippings. However, virus permeated through the Tyvek MC hood (dry and wet) and Tychem QC coverall (wet). Further, since multiple types of respirators are used in-field and have various material layers which may have complicated the penetration studies, a breathing mannequin-bust was fitted with 3 respirator types (KC300 N95, KC200 N95 and surgical-style). Dry and saturated respirators of each type were challenged with Ebola virus for 30 minutes (typical ETU shift length). Only saturated respirators allowed virus penetration and Ebola virus was recovered from the inside of each respirator type. This study highlights the risks posed to HCWs with current PPE use in tropical conditions and calls for changes to PPE composition and updated protocols for its use.

Biography:
Dr Darshna Yagnik is lecturer in immunology and biomedical sciences at Middlesex University. Her research is based on human invitro models of mononuclear cell differentiation and their role in inflammatory pathways and particulary the resolution phase of inflammation.
Abstract:
Extraintestinal pathogenic Escherichia coli (E-coli) are the most frequent cause of blood borne, urinary tract and hospital acquired infections. Candida albicans infection can also pose a huge threat especially following transplantation and to immunocompromised patients. Globally there has never been a more desperate time for novel anti-microbial agents to target microbes and multi drug resistance from bacterial or fungal associated infections.
The aim of this study was to investigate the potential anti-microbial effects of ACV®. We used microbial strains: E-coli strain 6571, C.albicans strain 90828 purchased from ATCC.
We tested the effect of commercial ACV® directly on microbial cultures over a 24 hour period, measuring inhibition zones. We also looked at whether ACV® could have an anti-inflammatory effect in vitro. This was tested using human blood derived monocytes which were incubated with microbes and AVC®. Collected supernatants were analysed for pro-inflammatory cytokine secretion by ELISA.
Results: When monocytes were cultured with both microbes they secreted TNFα and IL-1β. ACV® was able to significantly inhibit E-coli growth demonstrated by the results of direct co-culture with each of the microbial innoculums and ACV® in varying concentrations. The zone of inhibition with the addition of ACV® to each of the microbes varied dose dependently ACV® concentration. For candida albicans undiluted ACV® had the strongest effect, whereas on E-coli cultures, the most potent effect was visible at lower dilutions including 1/1000 dilution of the neat solution (p<0.05). When monocytes were cultured with both microbes they secreted inflammatory cytokines (TNFα, IL-1β) ACV® was effective in significantly inhibiting inflammatory cytokine secretion in human peripheral blood monocytes cultured with E-coli and Candida albicans
Conclusion and significance: ACV® displayed potent anti-microbial and anti-inflammatory activity against E-coli and Candida albicans. We propose that ACV® could be potentially therapeutic in cases of antibiotic resistance and sepsis.
Botswana International University of Science and Technology, Private Bag 16, Palapye, Botswana
Biography:
Notice Ringa obtained a PhD in Applied Mathematics from the University of Guelph in Guelph, Ontario, Canada in 2014. Currently he hold a position of Lecturer of Mathematics at the Botswana International University of Science and Technology in Botswana, Africa. While he coordinates several undergraduate and postgraduate mathematics modules including Linear Algebra, Ordinary Differential Equations and Partial Differential Equations, Notice Ringa is also actively involved in both individual and collaborative research, and aspires to send out three (3) manuscripts for journal review during the first half of 2017.
Abstract:
Pair approximation models have been used to study the spread of infectious diseases in spatially distributed host populations, and to explore disease control strategies such as vaccination and case isolation. Here we introduce a pair approximation model of individual uptake of non-pharmaceutical interventions (NPIs) for an acute self-limiting infection, where susceptible individuals can learn the NPIs either from other susceptible individuals who are already practicing NPIs ("social learning"), or their uptake of NPIs can be stimulated by being neighbors of an infectious person ("exposure learning"). NPIs include individual measures such as hand-washing and respiratory etiquette. Individuals can also drop the habit of using NPIs at a certain rate. We derive a spatially defined expression of the basic reproduction number R0 and we also numerically simulate the model equations. We find that exposure learning is generally more efficient than social learning, since exposure learning generates NPI uptake in the individuals at immediate risk of infection. However, if social learning is pre-emptive, beginning a sufficient amount of time before the epidemic, then it can be more effective than exposure learning. Interestingly, varying the initial number of individuals practicing NPIs does not significantly impact the epidemic final size. Also, if initial source infections are surrounded by protective individuals, there are parameter regimes where increasing the initial number of source infections actually decreases the infection peak (instead of increasing it) and makes it occur sooner. The peak prevalence increases with the rate at which individuals drop the habit of using NPIs, but the response of peak prevalence to changes in the forgetting rate are qualitatively different for the two forms of learning. We conclude that pair approximation models of the impact of human behavior on the spread and control of infectious diseases can help provide insights into infection control, and should be further developed.
St. Luke's Medical Center-Global City, Philippines

Biography:
Jenny Mae A. Quinivista-Yoon is currently a second year Internal Medicine Resident at ST. Luke's Medical Center-Global City in the Philippines who aspires to become a relevant Infectious Disease specialist in the future. Her current interests in the Infectious Disease field include nosocomial infections and their prevention, as well as community-onset disease outbreaks
Abstract:
Prosthetic joint infection (PJI is one of the leading causes of arthroplasty failure. A high incidence of PJI follows Staphylococcus aureus and coagulase-negative staphylococci. On the other hand, Streptococcus pyogenes PJI is extremely rare, with only a very few case reports in the literature. Toxic Shock Syndrome resulting from Streptococcus pyogenes infection, however, has a reported mortality rate as high as 30 to 70 percent, hence early recognition of this potentially fatal infection is crucial to the successful management of patients. In this article, we report a case of an eighty-year old male who developed streptococcal toxic shock syndrome in association with a severe group-A streptococcal infection of the knee after a total knee arthroplasty done two years prior.